Tennis teams to face Wylie East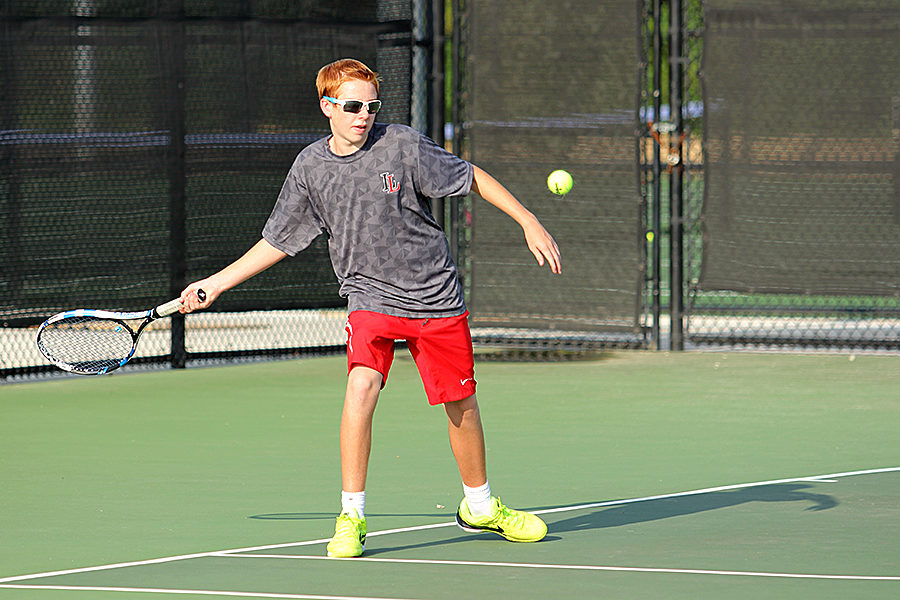 The tennis teams will face Wylie East on Tuesday at 4 p.m., their seventh opponent of the year and is currently conditioning, drilling, and practicing game-like situations in preparation for the home match tonight.
The teams are composed of many upperclassmen, including seniors Cole McCurry, Caroline Burkhart, and Alex Droge. Head coach Adam Cherry said the teams will look to lean on these upperclassmen, as 12 out of the 17 boys and girls on the roster are juniors and seniors.
"We return a lot of experience from last year," Cherry said. "We have a very large junior class this year."
With so many upperclassmen, Cherry said the teams aren't utilizing any freshman this year.
"We do not have any freshman playing in the varsity lineup this year, which is a first since I have been at Lovejoy," Cherry said.
Returning junior Jack Bennett said he is feeling good about the new year and is working hard in practice.
"I am more confident this year because I have developed as a player and we have most of our team back," Bennett said. "We are grinding it out in practice and developing good chemistry as a team."
Sophomore Caiden Tays has worked hard this summer and is confident heading into the team's next match.
"I have improved my game by playing with my teammates over the summer," Tays said. "We have practiced every day in preparation for Wylie East, and we are not worried since we should win easily."
The teams' goals this year are to make it to the regional tournament and qualify for state. Cherry has also challenged his team to win every game in district 19-0 and said he wants everyone on varsity to finish academic all-district.
About the Contributor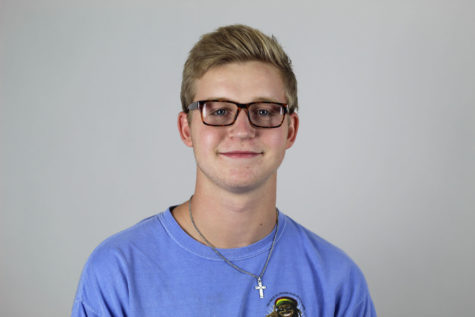 Drew Doig, Staff Writer
Entering his fourth and final year on The Red Ledger staff, senior Drew Doig will continue to be a sports writer. Drew, or "Doig" as he's more commonly...