Professional Leopard
Nick Victor becomes first athlete from high school to go pro
Forty seconds on the clock.
Nick Victor's adrenaline is racing; he's guarding Baylor's Taurean Prince, who would go on to be the 12th pick in the NBA Draft. Prince drives baseline, and attempts to cut a four-point deficit to only two. Prince makes his move and Victor slides in front, absorbing contact and collapsing to the floor. The whole arena watches the referee, who signals an offensive foul. The momentum has shifted. Yale will win its first-ever NCAA tournament game.
Nick is a 2011 Lovejoy graduate who recently reached an agreement to play for Gimle BBK of the Norwegian BLNO league, making him the first professional athlete from LHS. The accomplishment is a culmination of a high school career where he climbed to the 180th best high school player in Texas, and a tenure at the prestigious Yale University where he was an honorable mention for All-Ivy selection last winter. He also was a recipient of the George McReynolds award as a top defensive player at the post season banquet.
Nick's initial interest in basketball stemmed from a collective interest in athletics from the Victor family.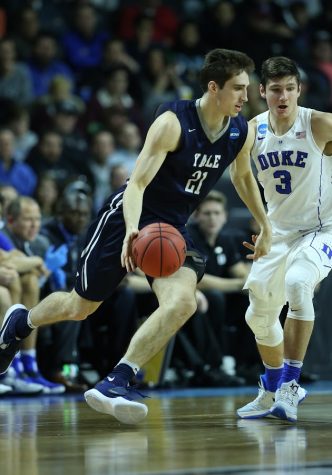 "Growing up with brothers, I've always played sports," Nick said. "I played soccer, baseball, basketball, and my dad was a basketball player as well, so it just worked out that way."
Nick's vision for his future in basketball has remained consistent since his youth.
"I always had a goal growing up to play professionally," Nick said. "I've always wanted to attend college and receive a good education, and move on to playing professionally."
The coaches who took Nick under their wing at both the high school and collegiate level played a big part in Nick's accomplishments, instilling in him principles that translate to any level.
"Coach Herrema was a very defensive-minded coach and that played a big part in my role at Yale," Nick said. "He taught me all about having a good work ethic, how the work put in before and after the games is the most important thing. Coach Jones at Yale put me into more of a leadership position. European teams usually expect the Americans to be the best players and the strongest leaders, so I think Jones has prepared me in that sense."
Head basketball coach Kyle Herrema had high praise for his former player and described the steps Nick has taken and hurdles he has overcome to put himself in the position he's in today.
"I really think about where he started and where he is now, and he deserves everything he's achieved," Herrema said. "He went through a devastating injury his senior year. He went to a European prep school and lived in the Northeast by himself, went to Yale and had to sit out his junior year because of injury, and after everything that happened to him his senior year, I couldn't be prouder of where he started and where he is today."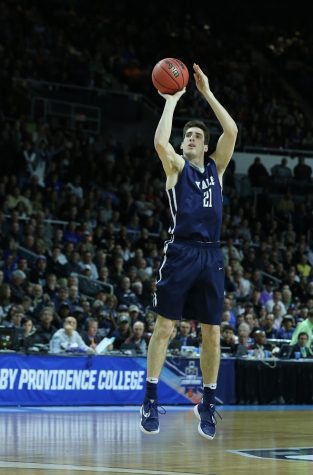 Nick himself remembers some of those humble beginnings, before his high school basketball team was a notable success.
"When I started, we only had freshman and sophomores at the school," Nick said. "So we're playing varsity as just freshmen and sophomores. We were going up against 17 and 18 year olds and getting killed by 50 points almost every game. To make the transition to junior year and senior year where we didn't lose a district game was the best thing."
Herrema, despite having experience coaching Nick, cherishes the NCAA tournament charge as his favorite memory.
"It's one of the things we stress," Herrema said. "Just to see that in the biggest showcase in college basketball, even though I wasn't coaching him at that moment, made me extremely proud."
Nick's new coach at Gimle BBK, Audun Eskeland, is looking forward to what Nick brings to the table and is
excited to improve.
"I think Nick is a really good all around player," Eskeland said. "He seems to be good defensively and a good rebounder, in addition to playing offensively on the perimeter which will make him versatile in the Norwegian league."
Nick's younger brother Jack, a junior here, is excited about what the future holds for Nick.
"As Nick's brother I have witnessed the work he has put in behind the scenes," Jack said. "I admire his dedication and respect the journey he has embarked on overseas. It's crazy that he'll be in another country, but if anyone deserves it it's him. I'm proud of him."
Leave a Comment
About the Contributor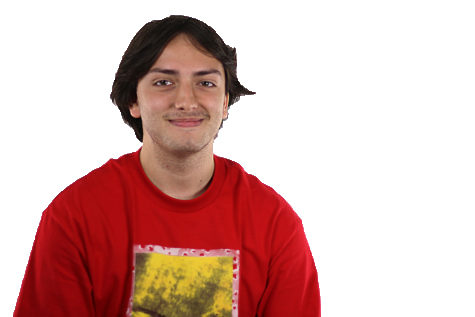 Noah Van Hooser, TRL Reporter
Noah Van Hooser is a senior who is excited for his third year on The Red Ledger's staff. He is passionate about bringing the Lucas community relevant...