National champion aims to mold program
Clay Parker, junior and interpretation captain, looks to team's future
"And in sixth place… and in fifth place… and in fourth place…"
The names of the national champions were being announced on stage on a cloudy Denver day last May. The moment the second place team was announced was a moment junior Clay Parker would never forget, the moment he and 2016 graduate Sonali Mehta realized that only they could be the national champions in duet acting.
After not doing as well as they'd hoped at the Texas State tournament, Clay and Sonali made some changes to their performance, adding in some more dramatic elements where there previously were none, and took it to the national tournament with high hopes.
"In the finals round, I saw people laugh harder than they ever had at one of my pieces, and I also saw them cry at the end of it,"  Clay said. "That really hit me."
Mehta felt similarly about the experience.
"Seeing your art be able to move someone like that is so gratifying," Mehta said. "Especially for Clay, to win as a sophomore, and still have the better part of his speech career in front of him, it's really amazing."
Now, with their two captains, including his former partner, having graduated, Clay is working on growing the school's interpretation, or interp program, a lesser known side of speech and debate. When many think of debate, they think of passionate, fast-paced arguments on ethics and political policy, or powerful political speeches, but those vague notions of debate don't entirely line up with what Clay does in the program. Simply put, interp events are taking scripts and acting them out, but as captain of the program, Clay sees a deeper meaning.
"I think interp is way more personal and shows your inner self," Clay said. "The characters you build, whether they're funny or dramatic, they come from you and your personal experiences. I think it's really cool to watch how other people build their characters, and how they do a scene."
This year, Clay's goals for the program go beyond his own personal progress in the events he participates in, and focus more on the general success of the team. Clay said he wants to get newer members, known as novices, qualified for state and nationals and improve upon the success they saw there last year.
With his mom, Tami Parker, having been the school's speech and debate coach since the program began, Clay has more or less grown up around the program, but only found his passion through it in his freshman year.

"I always thought Clay would be a debater since his brothers both were," Tami said. "But I don't think he really knew that he wanted to do interp until his first year, in Debate 1, which is why I let my students pick the events they do."
The wide variety of events involved in debate is another reason why Clay is passionate about the school's interp program and getting others to join the team. With events ranging from humorous interpretation, the acting out of comedic scripts, to more serious events like Lincoln-Douglas debate, the speech and debate program is a place for different types of people to call home, a place where they can do what they love, Clay said.
"There's an event for everybody," he said. "Anyone can do debate. Anyone can be a part of it."
Clay's involvement in the interpretation program has already led to newfound friends from places ranging from Hawaii to Nebraska, countless awards, and memories he'll never forget. And as a junior, his old partner noted, there's more to come.
"I'm so excited for the all the stories he's going to share and all the lives he will be able to impact over the next two years," Mehta said.
Leave a Comment
About the Writer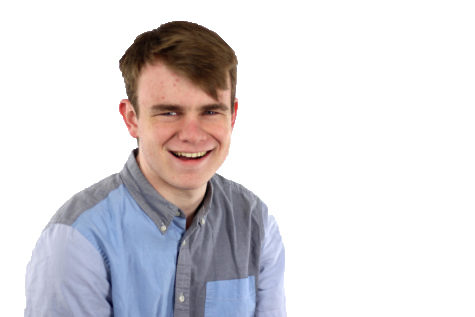 Joe Cross, TRL Reporter
Joe Cross is a senior at Lovejoy High School, a coffee enthusiast, and, most importantly, a film and music obsessive. He can often be spotted wandering...