New leaps for Lentz
New assistant principal had school district high on his list after attending summer training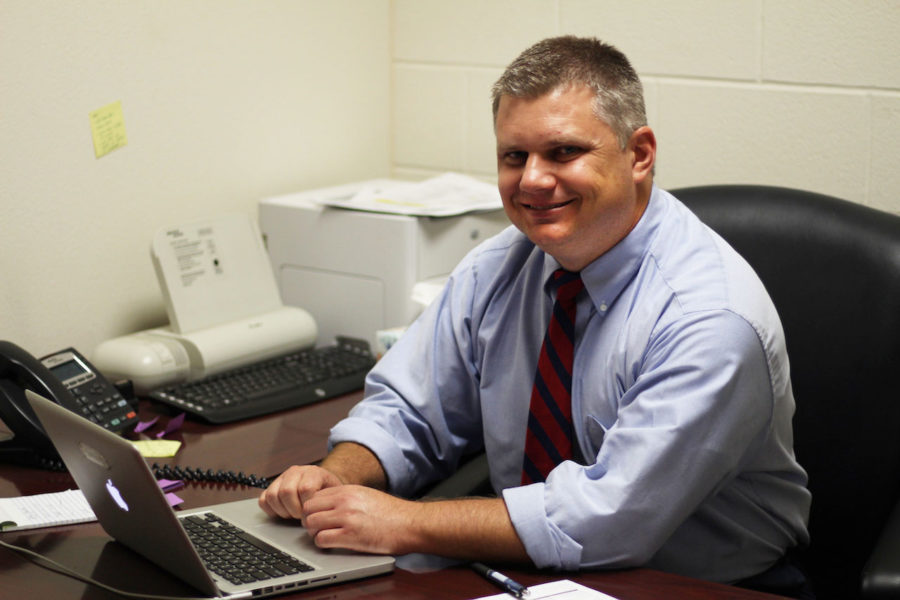 New assistant principal Phillip Lentz has one goal in mind to fulfill in his new job.
"I want to be the kind of principal that I expect my daughters to have," Lentz said. "I want to help kids the way I would expect my own kids to be helped."
Lentz, a native Texan from Lamesa, begins his first year here after working in several other districts throughout Texas over the course of 12 years, including stops at Grapevine Colleyville, Ector County, Midland, and Odessa High School. During his recent search for assistant principal positions, applying for a spot here was "one of the top places on [his] list" after having attended "Learning at Lovejoy" summer inservice in the past.
"I'd been out here before, and knew that it was a great school district," Lentz said. "I love the fact that it seemed very forward thinking, a lot of innovative practices going on, and that's really where my heart is."
Lentz received his undergraduate degree from Texas Tech, a bachelors of arts and history with minors in education and geography, and a masters in educational administration from the University of North Texas before starting his career in educational administration. Lentz worked as a waiter at Abuelo's during his college years, and the Mexican restaurant stuck with him even after graduation.
"I have an unhealthy obsession with their Mexican food," Lentz said. "I spend way too much money eating out at Abuelo's."
Lentz spends his workdays alongside his wife Kristen, who teaches English II. Outside of the campus, Lentz participates in various activities, including binging on Texas Tech sports on the television, as well as enjoying time with his family.
"Any chance I get, I'm going to go snow skiing, and I will play golf every chance I get," Lentz said. "I love hanging out with my family. We travel a lot, as much as we can make happen."
After only his first week at the high school, Lentz said he'd already witnessed the kindness of the student body.
"I was watching lunch and I saw a girl sitting by herself," Lentz said. "Then I saw another girl come over and introduce herself and ask her to come join her table. And so the first girl walked off, and then the other girl packed up her stuff to go sit.
"But you could see a change in this girl's face from kind of feeling like 'It's the first day of school and I'm by myself and nobody knows me' to she looked like she was the queen of the world when she was walking over to that other table. That just really warmed my heart."
About the Writer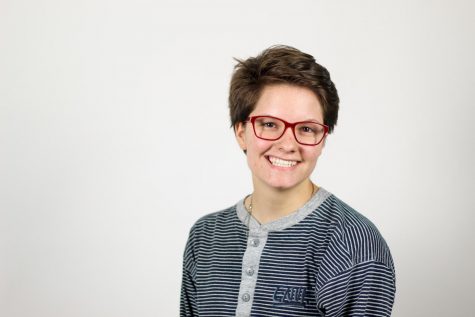 Kelsey Carroll, Section Editor
Senior Kelsey Carroll has never owned a dog or a cat, but she's the proud caretaker of two mini cacti living their life on her windowsill, and she thinks...