Landry Classic to bring early challenge, chance for scholarships
Football team to face perennial 4A Argyle at Eagle Stadium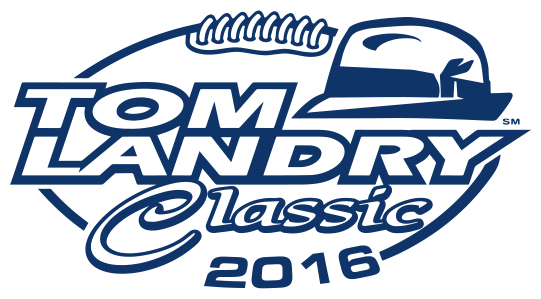 The football team faces a smaller, but still challenging opponent in Saturday's Tom Landry Classic at Allen Eagle Stadium, versus Argyle High School who has reached the conference 4A state championship for the past three years.
"Argyle is a well-coached team that has a lot of success and tradition," head coach Todd Ford said. "They are very similar to the Lovejoy community as they have grown through time and are on a good run of success for the last few years and any time you have something like that, the players believe they can win so therefore it's our job to provide problems for them."
Saturday's 7 p.m. game will be the team's first of the regular season, though they will also face Frisco Wakeland at home and Frisco Lone Star away before district play begins in three weeks.
"It's exciting to me for us to go through a strong pre-district schedule because it will prepare us for the games that count towards playoffs," Ford said. "I've told our parents this and anyone who will listen, that it's my job to make sure we are better at the end of the year than we are at the beginning, and as we go through these games, that culture of improvement is really what we strive for."
The Tom Landry Classic is an annual, invitational football event hosted by PPI Marketing, a Dallas firm that represents athletes and speakers in their off-the-field appearances as well as specializes in securing sponsorship for events.
"We started the Classic in 2000 and after Coach Landry died we decided to dedicate it to him because his ideals of leadership, athletics, and academics represent purpose of this event," said Kris Cumnock, executive director of the Classic. "That purpose being to feature high school football and provide scholarships to those who are a part of the event, whether that be players, cheerleaders, band members, trainers, or fans."
Scholarships are open to all seniors from the participating schools, and applications will be made available after the Classic. Cumnock said the criteria focuses on three main areas of academics, leadership, and community service.
"With academics, we aren't exactly looking for the straight 'A' student as not everybody is one, but rather a solid academic effort," Cumnock said. "For leadership you will need some letters of recommendation that cite your ability among your peers and for community service a minimum of 40 hours though the an average applicant has about 75."
The scholarship amount and count available is connected to the amount of supporters who attend the Classic, Cumnock said. The more tickets sold for the event, the more scholarships to be offered, making it important for the Jungle to in full force Saturday night.
"It's going to be an important game for both the Leopards' football team being the first game of the season as well as the students in the Jungle because of the scholarships being offered," Jungle leader and senior Matthew Almy said. "We really need the support out there so we can both get the victory over Argyle and get more scholarships."