Best in the nation
Students win first place at national speech and debate competition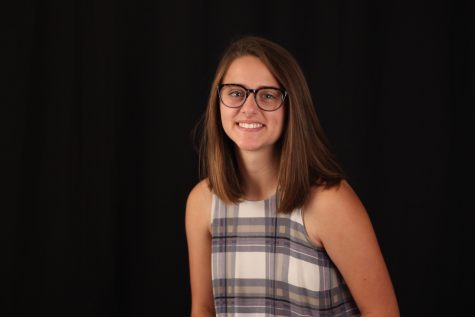 More stories from Mandy Halbert
Senior Sonali Mehta and sophomore Clay Parker took first place in the nation for on Saturday for Duet Acting at the National Individual Events Tournament of Champions (NIETOC)  in Denver.
"Duet Acting is one of the competitions that falls under the umbrella of interpretation events, which is a part of speech and debate," Mehta said. "It's two people, and you're performing a script either from a book, or a play, or something like that. You get 10 minutes and you have two chairs, and you have to tell the story in that time."
The pair's script was selected from Jenny Lawson's Let's Pretend This Never Happened.
"It's the story of the relationship between this girl and this guy," Mehta said. "We used to stop right after they got married, but for nationals we recut it so that way, after they get married, it goes to the scene where they try to have a baby and she ends up miscarrying."
After choosing their script and making cuts, the duo began practicing in August in preparation for upcoming competitions.
"Over the summer we found our script," Clay said. "We worked with each other, and we had our first tournament on the first weekend of school."
After every tournament, they received comments and suggestions from their judges in order to improve their performance. They progressed and qualified for the national competition.
"I knew that they had a great chemistry and that their piece fit them so well," speech and debate coach Tami Parker said. "As we started the early competitions through the school year, they were having a lot of success. I was very hopeful, but you have to be in the top one percent to make it to nationals, so they're the top one percent of the nation just to get to go there."
Tami was unable to attend the competition in Colorado.
"My mom couldn't be there," Clay said. "I had her FaceTimed in my front pocket of my suit and she was watching while the announcer was going from sixth place to first. When we won first place she was screaming in my front pocket."
Along with their first place win, the team also won sweepstakes for three to five main entries.
"Between me, Clay, and Nate (Wutzke) we had four main entries," Mehta said. "So out of all the schools that brought three to five main entries, we accumulated the most points. That was really cool too. Our school has never won sweepstakes at a national tournament."
View Comments(1)
About the Writer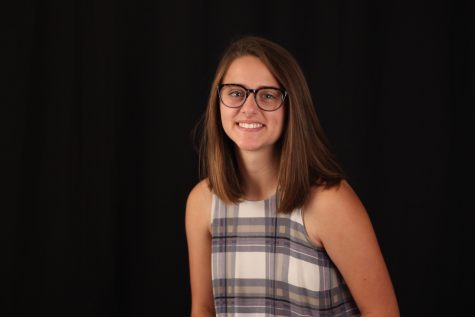 Mandy Halbert, Staff Reporter
Mandy is a senior this year, but she's still just as afraid of high school hallways as she was as a freshman. But aside from that, she looks forward...