History teacher provides alternative method of review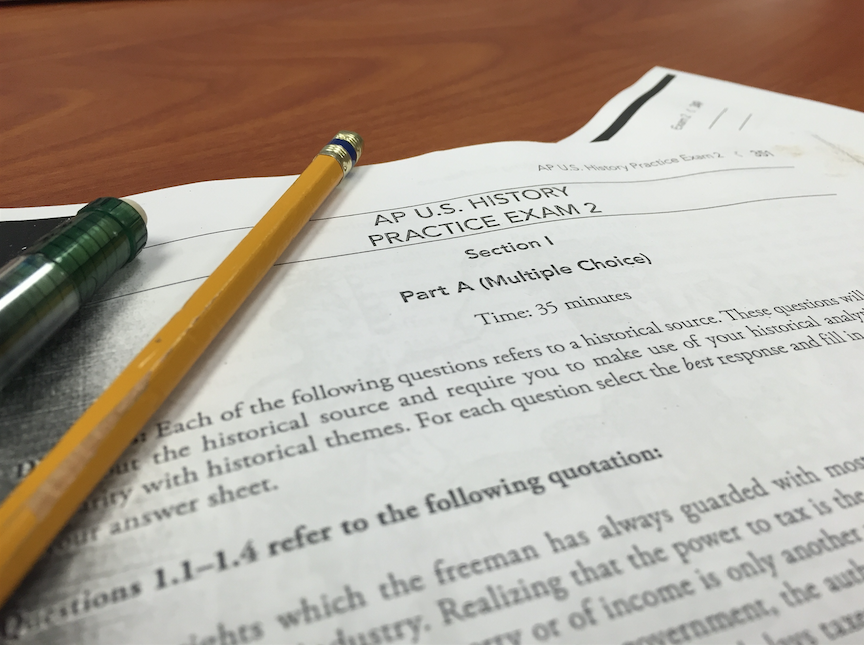 Savannah Whitmer, News Editor
April 27, 2016
As the school year comes to a close, AP students are beginning to shift their focus to mock exams and review sessions. For AP U.S. History students, however, this work has been taking place outside of the classroom.
"I didn't want to take instructional time away in the most critical time of the year to take a practice exam," APUSH teacher Brian Erskine said. "We also do review sessions in the morning three days a week. We do the one on the weekend because of all the sports going on. It ended up working out great."
The review sessions took place an hour before school started throughout the second semester, and reminded participating students of information from much earlier in the year.
"I think for people who are worried, it helps give them confidence on what they're going to do," Erskine said. "The mock is a way to measure yourself on how ready you are. The review sessions are content-based."
For many students, the before-school studying will pay off on exam day in May.
"The sessions really help me because I can study with a group of people and the teacher," junior Holly Thompson said.
The mock AP exams, which are usually distributed during the school day, were offered to APUSH students on a Thursday and Sunday outside of school to utilize class time.
"We're taking a two-semester college class, packing it into a school year, and then I lose almost three weeks of instruction to assemblies and sports and to meetings," Erskine. "We lose so much instructional time here at Lovejoy that we have to make it work."
While the sessions were meant to help students, they occasionally posed problems for students involved in extracurricular activities.
"Sometimes they're kind of hard to get to, because of practices, but with the soccer season ending, it's easier to get to now," junior Josh Engler said. "We had two different dates for the mock exam, to make sure everyone was available for it. I couldn't go to one, because I had club soccer, but I went to the second one. I didn't mind that it was after school, on Thursdays and Saturdays, it wasn't that bad."
Although the session times were different from average school lessons, they were meant to help committed students.
"I appreciate that he is willing to put so much time into ensuring our success, but I don't like how the sessions are only in the mornings," Thompson said. "I have had Majestics practice in the morning until recently, so I've been unable to attend most of the sessions."
But for Erskine, it's "all about choices" and academic dedication.
"When you have practices or rehearsals, that means you've made a commitment to some kind of extracurricular activity," Erskine said. "When you have a six-credit class, that takes a certain level of dedication. So if you want to get the college credits, that's the price you pay. When you have somebody who is willing to give dozens and dozens of hours of unpaid time to students so they can do well on the test, that's probably a good thing."
About the Contributor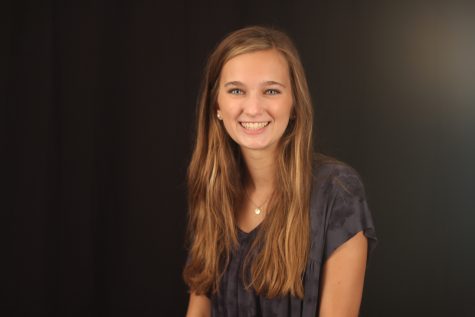 Jillian Sanders, Editor-in-Chief
Jillian Sanders is a senior, 18 years old, and a lover of many things. She loves writing, playing the piano, reading, being outside, Younglife, and choir....