Academic competitors set off to East Texas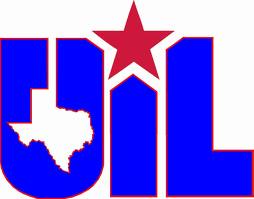 Several students are traveling to Nacogdoches this weekend to compete in the UIL Regional academic meet.
"You have to win first, second, and third at district to qualify for the UIL regionals," ready writing coach Cheryl Anderson said. "You can also go to regionals if you win alternate which is fourth place."
Sophomore Nick Smith will compete in three of the four journalism events: news, feature and headline writing.
"It's Nick's first year to compete, and the district meet was actually the second time for him to try the contests," newspaper adviser Corey Hale said. "So it's really impressive to see the improvement he's made in a short time. I'll be excited to see how he does at regionals."
Sophomore Anna Stockton qualified as an alternate in ready writing.
"I really love writing, and the fact that I can do that while also making myself better at it was a huge pull to ready writing UIL. It's a great way to challenge myself, and eventually improve my writing," Stockton said. "For me the best part of doing UIL is the fact that I get to write. Even though this particular type of writing it isn't really my forte, it's still a time where I can do what I love."
Preparation for regionals is mostly the same as preparing for any other UIL competition.
"I gave them past prompts and they read winning essays so that they knew the format of what judges like, and I also gave them the rubric so they understood exactly what the judges were hoping would appear in their essays and we did several practices," Anderson said. "I have a writing club so most of the members of the ready writing team will come to writing club every week and they have a passion for writing so they practice writing and they love it. It's not a chore for them because they love it so we write a lot."
Senior Sonali Mehta competes in both UIL theater and UIL speech and debate.
"I'm competing in UIL prose, and it is my fourth year competing in UIL speech and debate," Mehta said. "I compete in speech year round and so UIL is one of the leagues that we compete in. For UIL prose, each competitor has to find two pieces of prose that fit certain categories and then we perform the selections. It is very similar to theater, it is acting just without any technical elements."
Anderson said UIL "prepares Lovejoy to conquer challenges."
"I think Lovejoy has a great sense of pride in what our students are capable of accomplishing and so going to regionals confirms their belief in how well students are prepared for almost anything," Anderson said. "Whether it be athletics or academics we are prepared to conquer it."
About the Writer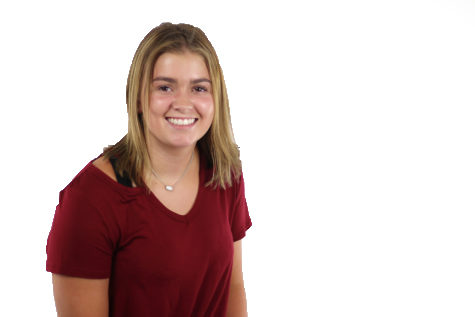 Katie Felton, TRL Reporter
Senior Katie Felton, a four year Red Ledger staffer who suffers from severe senioritis, cannot wait to be done with high school. But, since she is stuck...