Student art displayed at DMA Late Night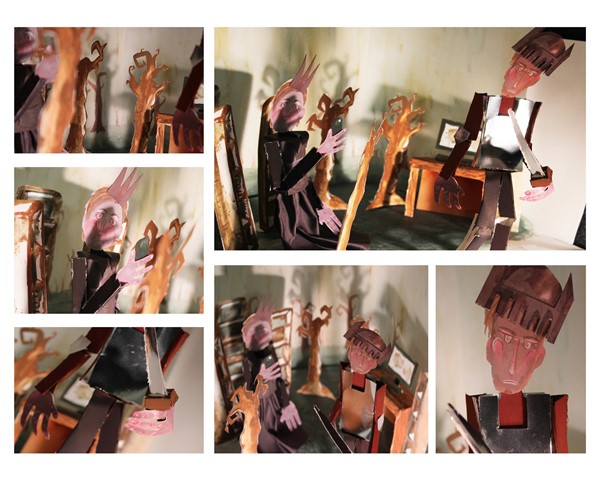 Two juniors are up for the Young Masters People's Choice Award at the Dallas Museum of Art tonight from 6:30 to 9:30 pm. The voting will be a part of the Late Nights event which takes place on the third Friday of every month.
Earlier this year, Carolyn Jurotich and Jessica Wu were among 60 students chosen from 858 submissions to be featured in the DMA's Young Masters exhibition of advanced placement art students.
The Late Nights event will include a meet and greet with the students, an interview with freelance reporter Rebecca Aguilar, and the People's Choice Award voting.
Jurotich's diorama will be featured at tonight's event and will be included in the voting.
"It's overwhelming," Jurotich said. "They're complete strangers, so I'll value their opinions on some levels, but I'm not gonna let it hang over me, because the work I'm doing now is a lot better than I had back then. I'm happy with where I am right now."
Wu's painting was also selected.
"I think it's a huge honor," Wu said. "It was so crazy that they picked [my painting]. I just wasn't expecting it. It was the first award I've ever won for an art piece so it kind of opened my eyes to the art world and made me really appreciate the community."
Both pieces will be on display at the museum from 6 p.m. until midnight. The Young Masters eTxhibition will close on Sunday, April 17.