Flu strikes the school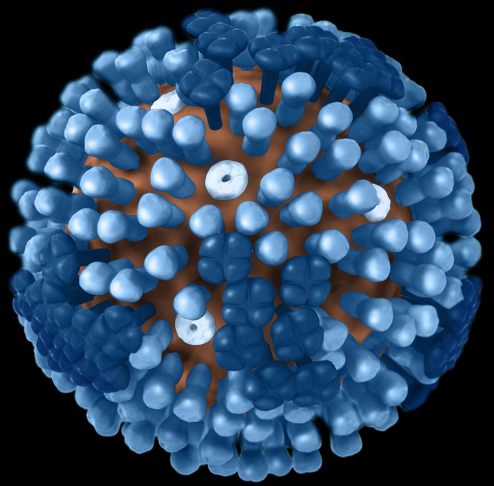 April showers bring May flowers…and the flu? The flu, more specifically influenza B, has struck the district, wiping out both teachers and students, leading to lots of substitutes and makeup work.
"Right now I am seeing, not only in our high school, but really in the entire community, fever illness," nurse Jeannie Haines said. "We determine that a fever is a temperature greater than 100 degrees that's measured with a thermometer. Symptoms of the influenza B illness are a fever that is 100 degrees or more, body aches, headaches, sometimes a dry cough; others have a scratchy sore throat. The big things that make this illness different than other illnesses is the fever and body aches."
Among at least 24 other students and seven teachers, sophomore Jenny Walsh suffered from the flu recently with symptoms similar to what Haines described.
"When I was sick I had a headache and when I moved my head it hurt more and when I moved my eyes it also hurt," Walsh said. "I felt nauseous which made me have to lay in bed and my body ached all over."
Haines notes that the best thing for people feeling ill is for them to stay home for at least 24 hours without a fever.
"It's really tough, and in high school, it really is way different than a student not at the high school level," Haines said. "High school is a tough, rigorous academic curriculum and it is easy to get behind, but if we're sick and we know we're sick we've got to stay home and get better."
Trying to load up on medication and coming to school anyway is a temptation Haines would like to see students resist.
"The germs are just passed around," Haines said. "I do know that some folks will just choose to take a lot of medicine and kind of get rid of their fever, come to school when they're still coughing and sneezing, and that's how the germs are being passed on. I totally empathize and realize that it is hard to miss school, but it's really what needs to happen."
Sophomore Lindsey Hammond has witnessed first hand what it's like to miss a few days of school for the flu."I had the flu last week and it caused me to be out three days,"
Hammond said. "I missed a lot of tests including the STAAR test that I now have to make up in the summer. It's been a week since I've gotten back to school and I'm still making up work."
Haines recommended avoiding people who show "flu-like symptoms" to prevent from getting sick, and specifically to avoid sharing beverages.
"I see a lot of people saying 'oh let me just have a sip of that' and 'oh can I have a taste of that Starbucks' and that's how it is in high school, and so that's why I'm really going to hammer on don't share drinks, because it's a clear path of virus or bacteria to spread," Haines said.
"And of course the really good things we always talk about are keep your hands clean, and wash your hands, because there are germs all over, and when we put our hands in our mouths we can get infected very easily. I also recommend staying a few feet away from people who look ill and are coughing or sneezing."
Read more: Editorial: Stop spread the plague, please
About the Contributor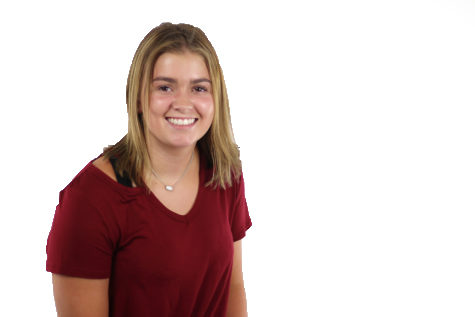 Katie Felton, TRL Reporter
Senior Katie Felton, a four year Red Ledger staffer who suffers from severe senioritis, cannot wait to be done with high school. But, since she is stuck...