Bulldog of a battle
Softball team faces challenge tonight against second place McKinney North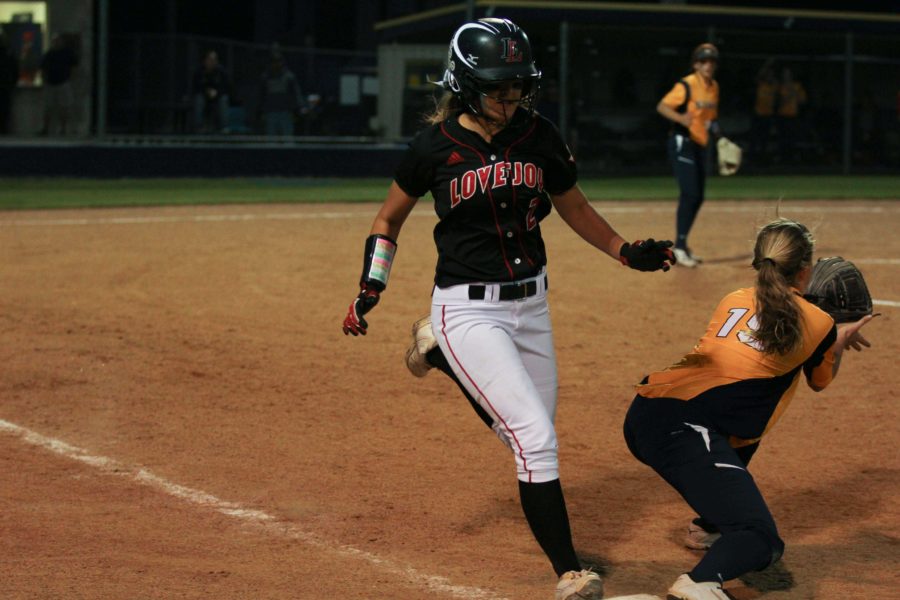 The softball team faces tough competition away tonight at 7 p.m. against the second place McKinney North Bulldogs, who only have one loss on the season.
The girls are still in third place with a 6-3 record after a win against Sherman on Tuesday. Looking to improve on this record, head coach Jeff Roberts said the team hopes to make the necessary changes in their play in order to beat the Bulldogs.
"Last time McKinney North had 19 singles, the most I have ever seen in my life," Roberts said. "We played really deep as we had a variable pitching situation, and we probably should have been playing out outfield a little more shallow than we did, because they didn't hit the ball hard but rather to spots where we couldn't get it. We've got three people out tonight, which could make a difference, but if we play the way we need to and hit that ball like we have during practice, we could score seven to 10 runs."
Both Roberts and junior captain Emily Weichel said preparation was key to practices this week, noting that while the team's defense and pitching was in perfect form, the hitting is in need of improvement. Weichel also said that reading scouting reports was important to being ready for tonight's opposition.
"Along with practicing our hitting based on the speed and style of the upcoming pitchers, we also go over the detailed scouting reports of the other team that Coach Roberts has in order to be ready," Weichel said. "There's no specific players we're watching out for tonight, but I know their catcher is good so we'll pay attention to her on the scouting reports. We actually played them really well last time even though we lost, but hopefully this time we can get our bats going and hit better this go around."
The team took a hard 10-4 loss against the Denison Yellow Jackets on Friday even though the girls won the first time they played. Roberts said the loss was rather disappointing, but the team has to clean the slate and get back to playing well.
"We did not play to the best of our ability and it was a very shocking result," Roberts said. "The team did not come out as we had hoped and we made a lot of mistakes throughout the game, but I will put all that on me. Denison really didn't come out any different than our last game, but we made some pitching and defensive errors that were out of the ordinary for us."
In order to change things around for the game versus Sherman, Roberts said that the girls probably took around 150-200 ground balls every day between Denison and Sherman, which led to what Roberts called the team's best defensive game.
"While I think we had our best defensive game of the season against Sherman, we did not look so good on the offensive side," Roberts said. "I think we only had three hits, two of which were by freshmen Rebecca Hollman and Delaney DiCristofaro who really stepped up for us. Mallory Lusby scored our only run, which was off a walk, so we really turned things around from a pitching and defensive standpoint, but in terms of hitting we need to improve, and so we have done more hitting in the last two days then we have done almost all year to prepare for our game tonight."
About the Writer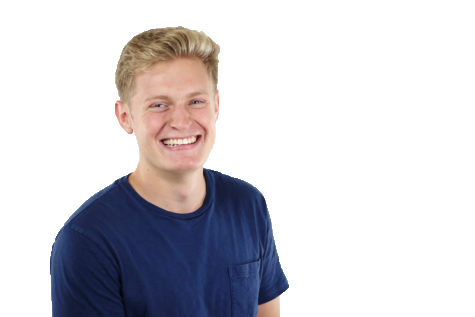 Nick Smith, TRL Editor-in-Chief
Nick Smith is a senior and has held a US citizenship for 17 years, but is still confused as to why he still doesn't qualify for senior citizen discounts....