HOSA tests students in medical knowledge
In addition to preparing for future careers, students in health science classes are also showcasing their skills in competition for Health Occupation Students of America (HOSA). Three students qualified for the HOSA state competition and will compete in April 14-16 in Galveston.
"HOSA is an national organization," health sciences teacher Amy Tokarz said. "We started our Lovejoy chapter last school year (2014-2015). It's an organization for students interested in health care careers. We invite guest speakers who work in a variety of medical careers. There are area, state and national competitions as well."
Although some of the skills needed can be learned in one of Tokarz's classes, HOSA itself is not a class.
"It's not a class, but an organization," Tokarz said. "Most of the students in HOSA take a health science course– principles of health science, medical terminology, health science, or pharmacy."
Even though it is not a listed on a course catalog, many students are using the pre-rec classes to get ahead in their careers.
"You take principles of health science and medical terminology as a prerequisite," senior Madeline Nelson said. "Then you use that and go into CNA (being a Certified Nursing Assistant). You get experience in hospitals and nursing homes. That is what I want to do in life and it is preparing me already. It gives me a leg ahead of everyone."
Several students advanced from the area competition.
"Lauren Payne qualified in the Sports Medicine event," Tokarz said. "She took an online  multiple choice test in December which qualified her to participate in Round 2, which took place at the area conference on Feb. 19. That consisted of her performing skills, in this case evaluating and taping an ankle. Her skills score was combined with her Round 1 test score, and she placed first in the area. Madeline Nelson also qualified for state in the home health aide category. She took a test in December, advanced to Round 2 at the area conference, performed two skills and placed first in the area."
Each competition varies depending on the skills required.
"My competition was home health aid and I took a quiz online; it was a lot of stuff similar to the CNA stuff we are learning class," Nelson said. "So I took the quiz and then I went and had to do skills, which was moving someone up in bed and I had to change their dressing at the competition, and they grade you on how well you did it."
But some of the competitions were solely online.
"Toluwani Taiwo placed second in area in pathophysiology, which is a knowledge test only," Tokarz said. "There is no skills component. She took an online test in December and placed second, automatically advancing her to the state competition in April."
This particular category interested Taiwo and is what led her to choose to compete in this.
"I'm competing in pathophysiology," the sophomore said. "I really like learning about medicine and my experience interning at a medical facility has further sparked my devout interest in the subject."
About the Contributor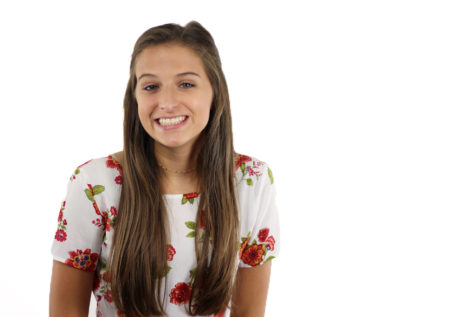 Mary Catherine Wells, TRL Editor-in-Chief
Mary Catherine Wells, a now senior at Lovejoy High School, proudly takes on the role of Editor-in-Chief at her online school newspaper, The Red Ledger....