Michelle Motsenbocker: A lasting legacy
Parent remembered by friends as kind, dedicated, dependable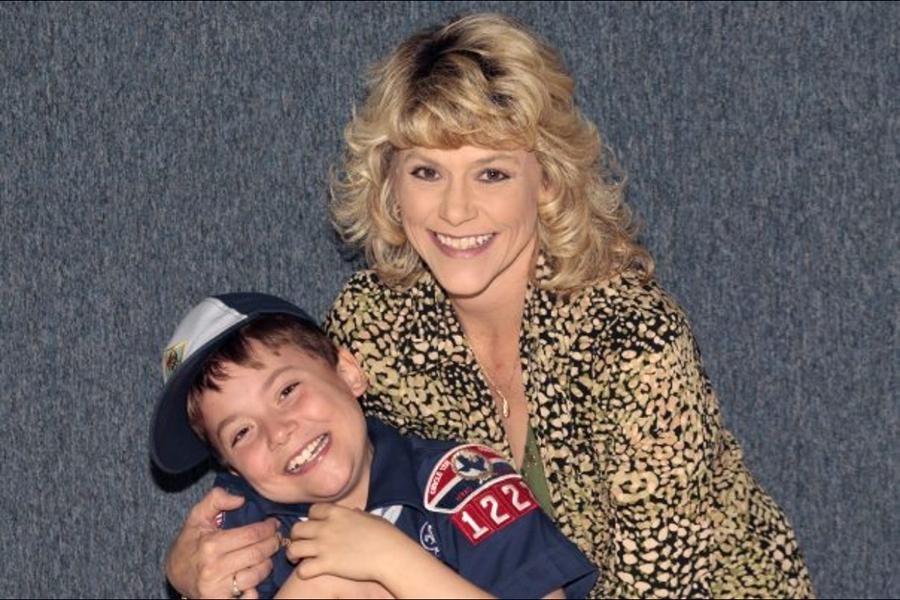 Michelle Motsenbocker was described by her close friend Carla Parker, a third grade Lovejoy Elementary School teacher, as having a "heart of gold," and her golden heart shone from the inside out when she volunteered, helped friends in need, and took care of her children. Motsenbocker's heart of gold never lost it's luster, not even when she discovered she had brain cancer or when she had to endure chemotherapy.
Motsenbocker was said to be kind hearted, prepared, and dependable by those who knew her. Motsenbocker was a wife, mother of two, and a dedicated Lovejoy volunteer. Though she passed away due to brain cancer on Feb. 29, her legacy and impact on the community has not been forgotten.
Motsenbocker constantly volunteered at both Lovejoy Elementary and Puster Elementary, as her kids switched over to Puster from Lovejoy once it was built. She served on PTA boards, volunteered as room mom, and sometimes worked as a volunteer coordinator. She even received the PTA Honorary Life Membership Award in 2014, and a workroom at Puster will be dedicated to her.
"Michelle was such a beautiful person inside and out, and she spent so much time here [at Lovejoy Elementary]," Parker said. "It truly affected the kids. She went above and beyond for everything that we did at school. When we had the sock hop, she was in charge of so much, and the kids benefited so much from her presence. She loved our school district, and being here made her so happy."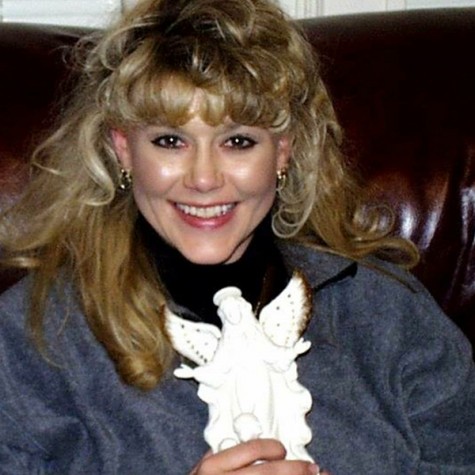 Parker first met Motsenbocker because of her volunteering, and the two became close friends.
"I knew her when her son Michael was in second grade just from [her] being at the school because she was here all the time," Parker said. "Everybody knew Michelle. When her son came to third grade, he was in my class. She was actually my room mom the year that I had her son and we became friends. She was probably one of the closest friends that I had. Even after I didn't have Michael, she was here all the time, constantly doing stuff for my team, and Michelle just couldn't do enough for you. She was wonderful."
Motsenbocker was said to have always been prepared for any surprises thrown her way, and one time Lovejoy mother Betsy Bittner witnessed her constant readiness save the day.
"Michelle [was] prepared for anything," Bittner said. "One time we ran out of something at a party and she said, 'Oh, I've got it in my car.' We went out to her car, and in the back of her car it looked like a kid's party. It had napkins, juice boxes, snacks, plates, you name it. She always was prepared and she had it in the trunk of her car. I thought that was pretty funny; that just kind of summed her up."
Those who knew Motsenbocker said she always did everything she could to aid people in need, and Bittner even said she thought Motsenbocker's legacy was her "willingness to always help out." Motsenbocker's desire to lend a helping hand was conveyed years ago in an illness incident with Parker and her son.
"[Michael] came into class one day and, bless his heart, he was not feeling well at all," Parker said. "He said his stomach hurt and I said, 'Do you want me to take you down to the nurse?' and he said yes. He and I were walking down the hall and he was kind of bent over and I was like, 'Are you okay?' Well, about that time he got sick. He got sick all over himself, he got sick all over me. I went to the front office, dropped him off at the nurse, and my principal was like, 'Go home, get cleaned up.'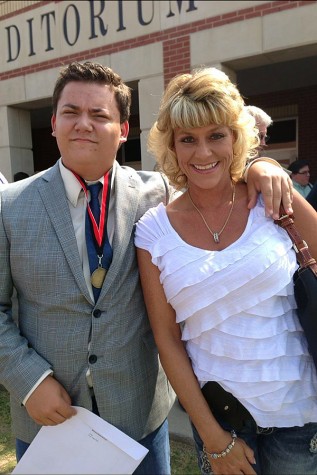 "Well, the nurse had called Michelle and told her that Michael was sick, and by the time I got to my car she was pulling in. It looked like she had all of her closet with her. She was like, 'I think these clothes will fit you and if they don't I brought this and this and this.' She was just like, 'What can I do? I'm so sorry!'"
Bittner said that Motsenbocker "always had a smile on her face" and "always had a positive attitude," and she brought grins and gleeful demeanors to those around her through her actions.
"We had field trips and we were going to the Heard Museum and she had on this cute little Lovejoy hat," Parker said. "I said, 'Oh my gosh, I should've brought a hat to wear today, too.' She said, 'What color do you like?' and I said, 'I'd probably go to the high school and get a black one.' She came back with two hats for me. She'd gone, bought both of them, and was like, 'Here, you just take both of them.'"
Motsenbocker didn't just have a heart for people, however. Several years ago, Bittner's husband and son found a bulldog aimlessly roaming Hart Road. They brought the dog home, and Bittner tried using FaceBook to find the owner. Only one person responded to Bittner's post, and that person was Motsenbocker.
"No one responded, but Michelle responded and said, 'If no one claims him, I'll take him,'" Bittner said. "A couple days passed- he was obviously pretty sick- and no one claimed him. Michelle came over a couple days later, took him, took him to the vet. He was very sick. He had an ear infection, he had heartworms. She took care of him, nursed him back to health, got him all the right treatment, and probably gave him the best years of his life for the last couple years that he was alive. That's just the way she was. She was very kind hearted."
The Willow Springs choir recently sang a song in memory of Motsenbocker. Motsenbocker's son Michael was in choir when he was in middle school, and her daughter Rachel is currently in the sixth grade choir.
"I knew Mrs. Motsenbocker because she was an amazing choir parent," Willow Springs choir director Christina Chapman said. "She would always volunteer for any activity we had, would want to go on the trips and kind of be apart of our choir family. We did a piece [for her] called 'Remember Me.' The actual poem is called 'Remember' and it's just about sitting with a loved one when they are passing away and talking about remembering them. The fact that she had passed away on a Monday and we were performing it that week- and her daughter Rachel is in sixth grade choir- it felt so fitting to dedicate that to her and dedicate our performance to her because she [meant] so much to her children and to our Lovejoy choir family and the Lovejoy family."
Parker said that Motsenbocker is "going to be missed," and the Lovejoy community will never forget her warm smile, jovial attitude, desire to help, and heart of gold.
About the Contributor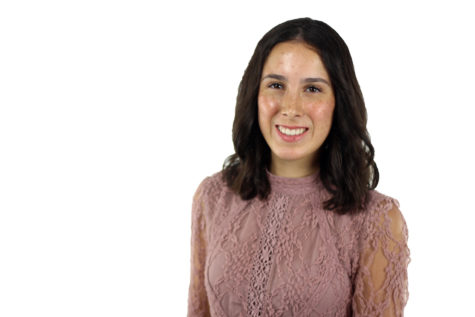 Hannah Ortega, TRL Editor-in-Chief
Senior Hannah Ortega's love for journalism has blossomed from a curious seed, which was planted when she joined the class in the seventh grade, into...