Girls bowling advances to regionals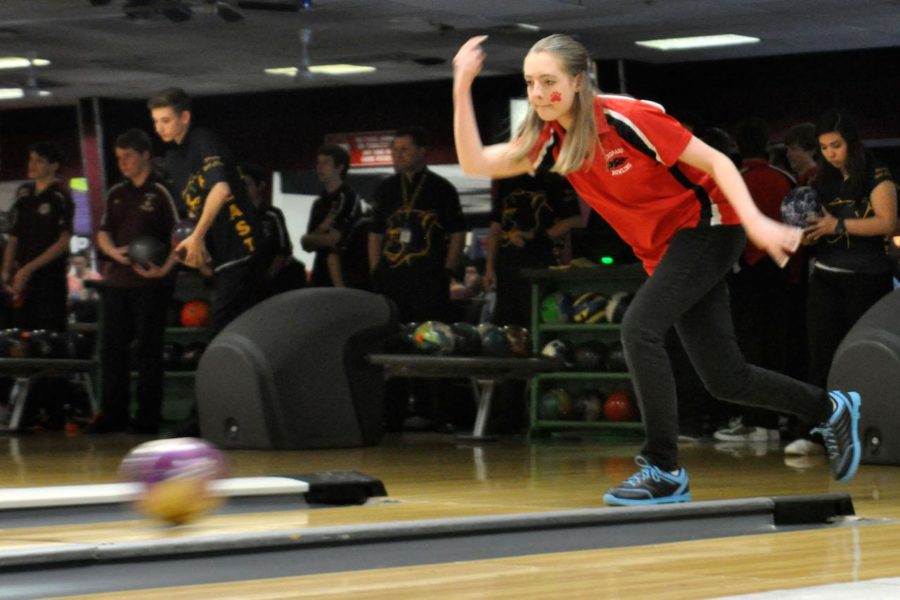 For the second year in a row, the varsity girls bowling team is making their way to the regional tournament with hopes to qualify for the state tournament.
Regionals will be held on Sunday at Plano Super Bowl from 9 a.m. until noon.
"They fought a very hard battle against Plano East last Saturday and because they won the match, they are advancing to regionals," bowling coach and geometry teacher Crystal Smith said.
Regionals sets the stage for further competitions they may be able to compete in.
"If they qualify in regionals, they are taking the top five teams to the state tournament in San Antonio the weekend of April 1," Smith said.
The team has been practicing three to four times a week in order to get prepared for this weekend.
"I am excited for the tournament," bowling team member Shannon Ferguson said. "It is the second year in a row we have gone and it is really fun. I also think we are very prepared. We have been practicing all this week, and I feel like we are as prepared as we will be."
The regional tournament includes many teams from all around the North Texas area.
"It's a tournament and there will be nine teams there, including Flower Mound, Lewisville, Denton, Prosper, and Allen," Smith said. "Out of the nine teams, five will go on."
The team bowls against each team at least once and if they win against that high school, the team earns bonus points which help them advance.
"The competition is pretty tough and there are a lot of girls who have scholarships to bowl in college," member of bowling team and senior Paige Sachse said. "They also bowl outside of school in tournaments. We are just as good or better. I mean we have never blown anyone out of the water but I think we compete pretty closely."
The bowling team also had some luck in the singles division of the competition.
"Along with team, we also figured out our bowler Jenny Walsh qualifies to go to regionals as a singles and the all-district girls team," Smith said.
Though the team is expecting to do well at the regional tournament, Smith said support from the student body could help the team perform even better.
"Please come out and help create lots of positive and encouraging energy as our girls take on the top teams in our region," Smith said.
About the Writer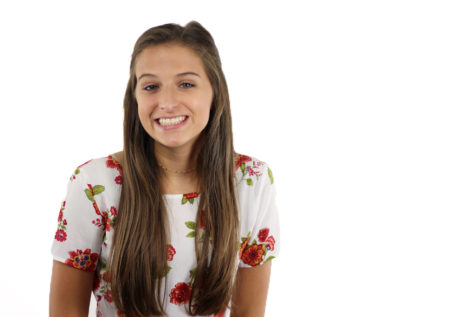 Mary Catherine Wells, TRL Editor-in-Chief
Mary Catherine Wells, a now senior at Lovejoy High School, proudly takes on the role of Editor-in-Chief at her online school newspaper, The Red Ledger....