Taste of Greek life
The Panhellenic was formed to give young high schoolers a taste of Greek life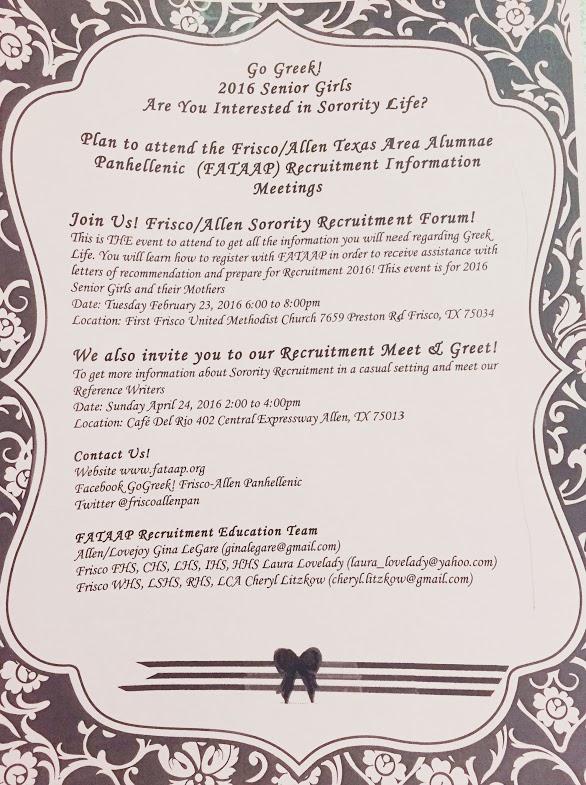 The Frisco-Allen Texas Area Alumnae Panhellenic will host a Forum on Feb. 23 from 6-8 p.m. to educate girls and their moms in the Allen/Frisco areas about sororities
The organization is made up of women who were in Greek organizations in college.
"We provide assistance to girls in our area who are going through sorority recruitment at their college," Allen and Lovejoy recruitment officer Gina Legare said. "We do this via FB, email and a Forum.  In addition, we provide a scholarship each year to collegians."
This Forum will be held at the First United Methodist Church in Frisco off Preston Road.
"We will provide a brief presentation on the basics of sorority recruitment," Legare said. "What each girl will need as far as references, attire, et cetera. Moms are also invited to attend. After this forum, each girl will register with us. We then provide a list of reference writers and handbook. Girls are encouraged to ask questions at any time."
Recruitment officers are alumni of sororities and were carefully selected.
"I am a member of Zeta Tau Alpha and attended UNT," Legare said. "The Greek system is foreign to a lot of people, so I enjoy helping others work their way through recruitment to join a sorority to gain leadership, study, interpersonal and many other skills. In addition, gain a network for life."
Any girl who will be going through recruitment and her mom may attend. But most of the time it is senior girls.  
For more questions concerning sorority recruitment, contact Gina Legare at [email protected] or 214-682-3246.
About the Contributor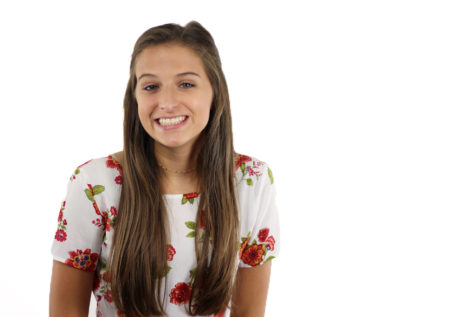 Mary Catherine Wells, TRL Editor-in-Chief
Mary Catherine Wells, a now senior at Lovejoy High School, proudly takes on the role of Editor-in-Chief at her online school newspaper, The Red Ledger....