Choir spreads holiday cheer during exams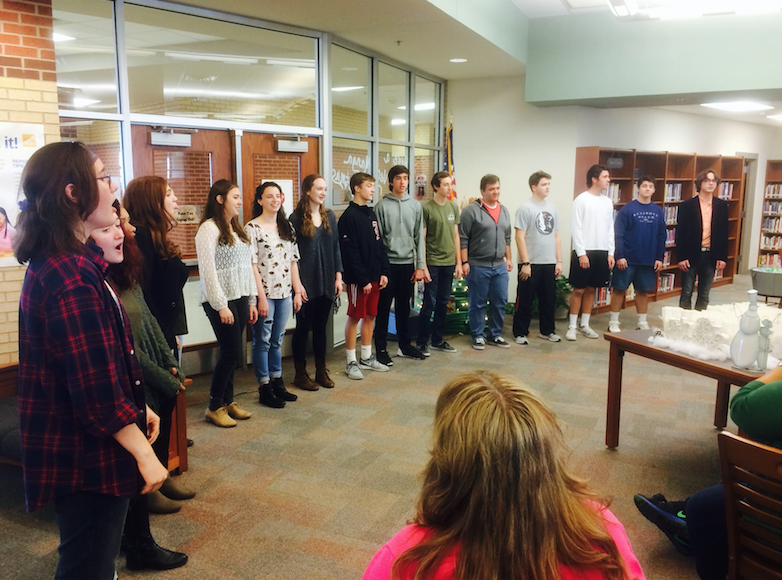 "The First Noel," "Joy to the World," "Jingle Bells," "Silent Night," and "We Wish you a Merry Christmas" will fill the minds of choir students during their choir exam period instead of formulas, scantrons, and questions.
"Students will sing during their exam times," assistant choir director Chris Mason said. "Junior varsity mixed and concert women are going to local nursing homes and varsity mixed is singing at Presbyterian Hospital of Allen."
One reason for visiting the hospitals and nursing homes is to sing to people who may not get visitors during the holidays.
"We go to sing at nursing homes and hospitals because a lot of those people don't have anyone to visit them on the holidays," sophomore Kennedy Trythall said. "We go to help make people happy, and knowing that I can make someone's day makes me happy."
Mason said they sing at nursing homes to "spread holiday cheer."
"We would really love to expose community members to the greatness of the Lovejoy High school," Mason said. "This is a tradition that we have been doing since the school has been open and the students love being able to share their gift to a smaller crowd."
Trythall hopes to "make the patients feel happy" by singing to them.
"I think that it makes the patients feel at peace and happy," Trythall said. "Music is something that we can all share and relate to. It can touch people in ways that nothing else can."
Sophomore Alison Jobes likes seeing the reactions of the patients.
"When I sing I like to see the way their faces light up," Jobes said. "I enjoy watching them being so interested in something that I work hard at everyday."
The field trip allows the chance for some family members to hear the choirs when they otherwise didn't have the opportunity.
"One of our students has a grandfather at Victoria Gardens Nursing Home," Mason said. "He is physically unable to leave the building so this will be the first time for him to hear his granddaughter sing with the high school choir."
About the Contributor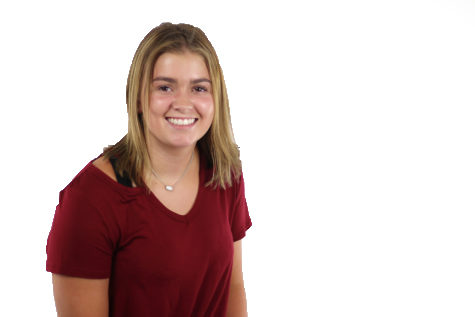 Katie Felton, TRL Reporter
Senior Katie Felton, a four year Red Ledger staffer who suffers from severe senioritis, cannot wait to be done with high school. But, since she is stuck...