Focusing on the future
Athletic director outlines process for head football coach search
Hang on for a minute...we're trying to find some more stories you might like.
Presented with an opportunity for changes and new ideas, the football program is looking to the future as the administration searches for a new head coach following last week's announcement of Ryan Cox's reassignment within the district.
The administration began interviewing potential candidates this week with hopes to have the new coach hired by January.
"Right now I've got probably over 100 applications, so it's a process of going through all these applications and seeing and looking at what each person's experiences and successes happen to be, where they came from, and from where the person on paper seems like they could fit," athletic director Jim Bob Puckett said. "Then we get those one-on-one interviews, sit down and talk specifically about program development, program building, those type of things, and see how those people fit into our system."
Sophomore defensive lineman Max Dooley noted the importance of the coach's ability to motivate the team.
"We know that the head coach will be good," Max Dooley said. "He will motivate us, he's got to be smart and ready to go like we are. The experience this year was really fun, and we are looking forward to having a good season next year."
Beyond just ensuring a "fun experience," the administration aims to hire a coach and then work to establish a program that runs deep with the lower grade levels.
"Right now we want to look at somebody who can take [the football program] where it is right now, you know, a small 5A school, and take it to the next level," Puckett said. "Taking it to, hopefully, the state championship is what we're looking at. [We are looking for] somebody who's going to build the program from seventh grade all the way up, even getting the program involved in the elementary schools, getting these little Leopards very excited, and the theme and everything has to be very consistent.
"Anything that you build has to be from the ground up, so we are looking for somebody that is very detailed and knows how to implement that plan into the program. Somebody who has all the characteristics and essentials to make the program work."
Including the ability to implement a "detail-oriented" program, the new coach must also exemplify characteristics of the graduate profile in order to strengthen good character and skills in the team.
"Anybody who leads an extracurricular program has a tremendous amount of influence on the program as a whole and then also on the individual students, and so leadership is critical," principal Chris Mayfield said. "It's going to be really important to find somebody who values those things, who really focuses on making sure that kids are having a great experience as well as teach them how to work hard, how to push through, teamwork, character; these are all so important. In any group, when you work hard and you work together, you'll have success."
Once Puckett and the school administration find "three or possibly four" top applicants, they intend to bring those candidates in to have full round robin interviews. Puckett said the administration will then have the ability to voice "questions and any concerns they may have," decide on who their top candidate is, and Puckett will then have a one-on-one interview with the final applicant to ensure that the coach will "make a good fit."

About the Writer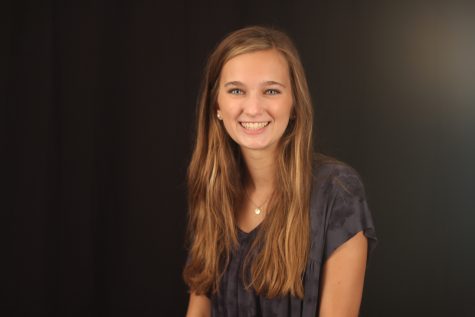 Jillian Sanders, Editor-in-Chief
Jillian Sanders is a senior, 18 years old, and a lover of many things. She loves writing, playing the piano, reading, being outside, Younglife, and choir....