Fueling the fight against fire
Eagle Scout uses his skills to benefit Lucas community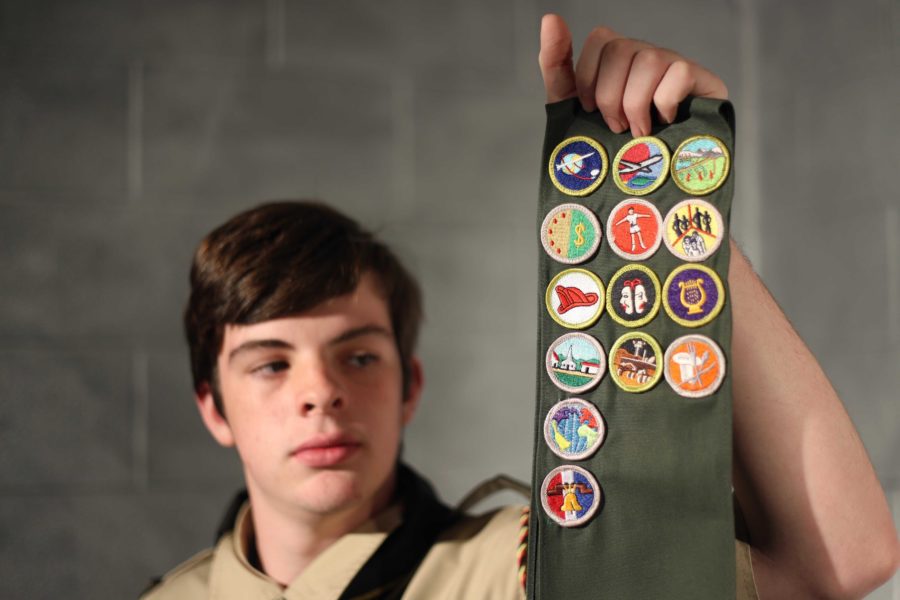 Sophomore Landon Bruner is finding a unique way combine his Eagle Scout skills and humanitarian attitude to benefit the community. For his required Eagle Scout project, Bruner collected donations which will pay for a new addition to the Lucas Fire Department.
"I got some aluminum benches and an aluminum picnic table for their new patio area," Bruner said.
Donna Bruner, Landon's mother, knows the benches and picnic table will provide a great purpose to the firefighters.
"The benches and table are sturdily built, so the firemen can enjoy the area for many years," Donna Bruner said. "Metal plates with the firemen's names and their shift will be attached to each bench. An emblem has been created that depicts a symbol of the fire department and will be placed in the center of their table."
Bruner chose to help the Lucas Fire Department over any other organization because he said the firefighters and their actions often go unnoticed and are taken for granted.
"I think it would be really beneficial for that particular part of the community," Bruner said. "[The Lucas Fire Department] doesn't usually get a lot of help, and I think that a lot of the time they get looked over. I felt like I was more needed there."
The project was funded by a multitude of people from all over the community.
"I got a lot of donations from labor day weekend; I set up a table outside of Walmart," Bruner said. "The Lucas City Hall is volunteering to pay for all the materials. [The company] Ascend Custom Extrusions volunteered to pay for all of the aluminum planks and aluminum angles."
Bruner made this project even more unique by asking for assistance from elementary school students. He traveled back to his old school, Hart Elementary, to collect anyone's donation.
"I felt like since I'm an alumni there, and I know a lot of people there," Bruner said. "I felt like it would be a nice place to go."
Hart Elementary School principal Kathy Foster noted especially how much she appreciated the lesson Bruner was teaching the elementary school students.
"I am very proud of Landon's selection for his Eagle Scout Project," Foster said. "I also appreciate that Landon came to Hart to ask for help with his project. Landon provided a great example for our students of what it means to give back to your community."
In total, Bruner has raised just over $1,175, but, along with the money, Bruner said the project won't have been completed without the service of many people.
"My family did a lot, as well as Chief David Leonard from the Lucas Fire Department," Bruner said. "Gerald Reining actually introduced me to the whole concept of this project, so I'd really like to give big honors to them. Like I said, my family has poured dozens upon millions of hours on this project, and I think most of the thanks should really go to them."
In the same way Bruner's grateful for the support from his family, his family is proud of the kindness Bruner possesses and how he is putting it to good use throughout the community.
"It is always exciting to see your children take on challenges that have a purpose," Donna Bruner said. "Landon has always admired the guys with the Lucas Fire Department. He has the same personality traits as a lot of them – strong guys with great, big hearts. He searches for those that need help and is the first to offer help. God has truly blessed us with a remarkable boy that is quickly becoming an amazing young man."
About the Writer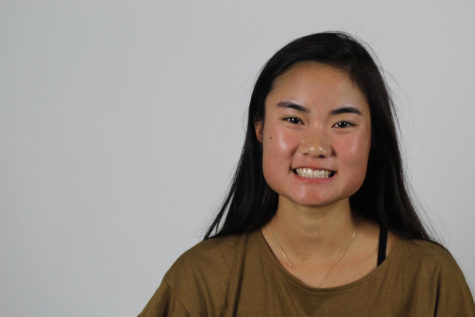 Sydney Wong, Staff Writer
Sydney Wong is a senior in her second year as a staff writer after taking a brief hiatus from newspaper between her freshman year and now. When Sydney...