Goren brings back the blues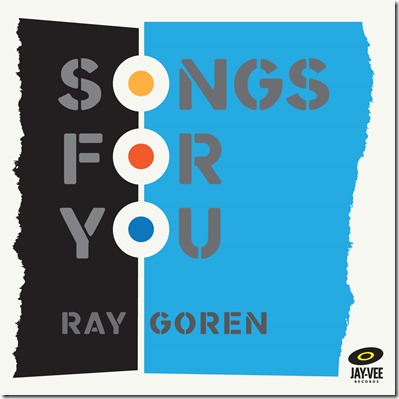 Blues and R&B music was once some of the most popular music in circulation, but the current charts have given way to pop and rap music as the most circulated music. Ray Goren, a 15-year-old musician, is dragging a young audience into the beauty of blues guitar.
The fresh-faced musician released his five-song EP 'Songs for You' as a debut into his musical career. The artist has a voice mature and soulful beyond his years. The first song on the album, "Those Days," is heavily 60s gospel to the point of sounding like it could be dropped into a musical. The song is very theatrical and upbeat. Goren has brought back all the popular elements from musical theater and gospel and married them to modernize it into one catchy, piano driven piece.
The second track was a completely different approach. Goren went for an R&B version of "Light My Fire" by The Doors. This had a great guitar solo inserted in the song, as well as a piano instrumental, but Goren's cover could not compare to the original song for the sheer reason that they were nothing alike. Goren's R&B direction for this classic was interesting and pleasant. It was nice to hear a recognizable piece on his EP though he eliminated all aspects of the original song.
The third track could leave a listener rather puzzled. Though "Down and Out" was a great, traditional R&B track, the intro to the song was nearly identical to John Mayer's "Dreaming with a Broken Heart." Mayer's influences are heard throughout the album as a whole, but very specifically in this piece. It left more to be desired. It's a very lukewarm song with little dynamic to it.
The fourth track, "Song for Me", was a great way to mix up the album. Unique and funky while still bringing back in those gospel chorus-like influences really made this song a staple in the EP. It has some influences that could be comparable to Bruno Mars' more upbeat songs.
The fifth track "It's On You" was less distinctive. It sounded very similar to "Down and Out." It wasn't the best way to close out the EP. It didn't really show a new side to the singer, and wasn't anything to die for.
Overall the originality of the pieces were lacking, but Ray Goren's talents are very remarkable for his age. With a bit of nurturing he could really grow an R&B fan base to hit the charts with. The EP showed a decent example of the young singer's talents and style. It will be interesting to see what the trailblazer does next.
Similar to: Stevie Wonder, John Mayer, Bruno Mars
Goes Well With: Rainy friday mornings, feelings, Duke Silver
Sound Cloud: https://soundcloud.com/raygorenofficialhttps://soundcloud.com/raygorenofficial