New organization aspires to promote local arts
Hang on for a minute...we're trying to find some more stories you might like.
With a mission to promote the arts, culture, heritage, and enrichment programs throughout the city, the Allen Arts Alliance recently formed the Allen Teen Arts Council.
"ATAC [is] a great way to meet new people who have similar interests as me and work together to showcase the amazing teenage talent that we have in this area," junior Zoe Kahana said.
On Saturday, Oct. 24 from 6-9 p.m. ATAC will be throwing a community Halloween bash at Blue House Too during Watters Creek's "Bach and the Broomsticks" fall festival. Festivities at the bash will include a costume contest, live music performances by local teen artists, poetry reading, and various other activities.
"Food and drinks will be provided and this is a costume party so all attendees are strongly encouraged to come wearing a costume," junior and ATAC president Nidhi Prakuzhy said. "This is a free event but there will be a donation box for the Allen Arts Alliance."
The group meets periodically on Sundays at Blue House Too, a community arts space, in Watters Creek.
"At meetings we break off into groups based on our artistic interests; like there's a creative writing group, a music group, a visual arts group, photography group," junior Megan Cline said. "You just kind of get with your group and you decide on a project you want to complete by the end of the year and work on it."
Averaging about 10-12 students per meeting, ATAC offers community outreach as well as networking for students.
"I got to meet a couple of people from Allen that are super into writing like I am, and we are really tight now," Cline said.

About the Writer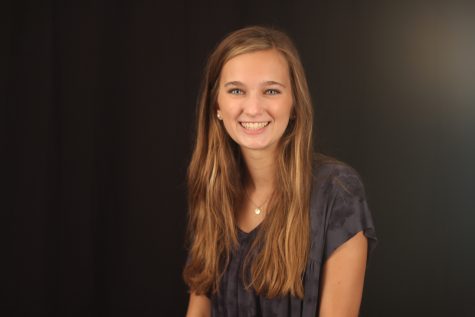 Jillian Sanders, Editor-in-Chief
Jillian Sanders is a senior, 18 years old, and a lover of many things. She loves writing, playing the piano, reading, being outside, Younglife, and choir. She was born in Arkansas, but got out of there and moved to Texas as soon as possible when she was six years old. At home, she has two dogs, two sisters, and two house plants. She enjoys analyzing, creating, and playing music both at home and at her church, where she plays the keyboard on Sunday mornings in the praise band. The keys to Jillian's heart can be found in nature, (she really loves nature. It's pretty neat.), music (she cries over pretty songs), and cozy socks. She plans to attend Texas A&M University in 2017, (whoop), with a major in environmental studies. Serving the Red Ledger for her fourth and final year as three-time editor-in-chief, she is super pumped to write stories, improve the site even further, and leave a lasting legacy.