Middle School cracks down on sipping privileges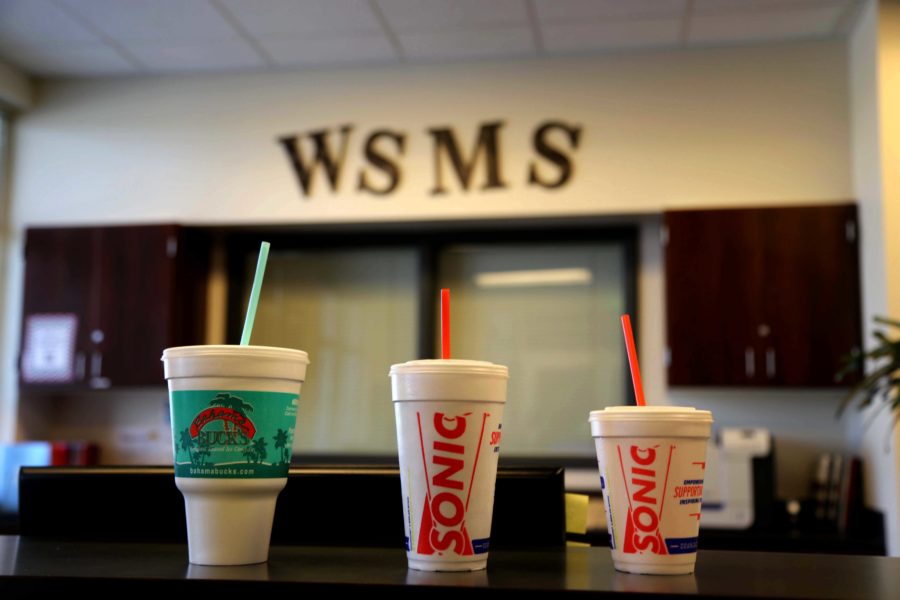 With a Starbucks, Wendy's, and Sonic just down the street from Willow Springs Middle School, there is sure to be food and drink brought into the school. While the students might enjoy the new additions, teachers and staff think otherwise.
"This year there have been an influx of Starbucks and large Wendy's drinks due to the opening of both these franchises down the street," middle school history teacher Marty Locke said. "I am actively monitoring my classroom. If it has a lid on it, I ask them to put it away, unless it is water. If it is something that is not sealable, drink it and then discard it."
Eighth grader McKenna Franks is not happy but understands the rule.
"I'm not happy with this rule because I believe we should be able to drink what we want and I think a lot of people feel the same way," Franks said. "I think that if people spill them they can make a mess and Willow Springs really tries to minimize the amount of work the custodians have to do because they do so much for us. I also think that some people could be allergic to some of the things people put in their drinks."
Many think that this policy is new but in actuality the drinks have never been allowed since the opening of the school, Principal Kent Messer said.
"When we opened our doors three years ago, our students made a commitment to keep the school clean by not having outside drinks in the classrooms," Messer said. "They chose to only allow water in classrooms."
Even though teachers are enforcing the rule, they are allowing students to finish their drink so it is not wasted.
"Teachers are on the look out for drinks at the start of class and at anytime during class to make sure students are following the rules established at Willow Springs," basketball coach Jeff Higgins said. "Some teachers do allow snacks in the classroom if they can be eaten quickly and does not interfere with student learning."
Some teachers, like eighth grade teacher Heather Lamb, make exceptions for special situations.
"Food is allowed in the classrooms at specific times," Lamb said. "For example, our students that have math double blocked for fourth and fifth period have C lunch and don't eat until almost 1:00. Because of this, they are allowed to have snacks. However, I tell my students that as soon as I see food being left on the floor and their snacks not cleaned up, they will no longer get to have snacks."
About the Writer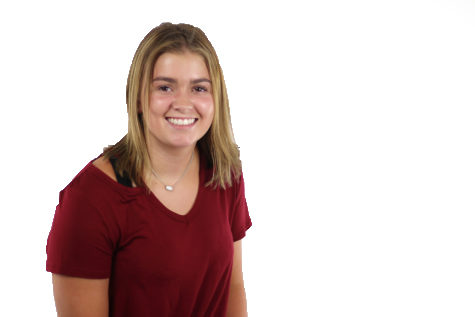 Katie Felton, TRL Reporter
Senior Katie Felton, a four year Red Ledger staffer who suffers from severe senioritis, cannot wait to be done with high school. But, since she is stuck...