Choir sells butterbraids to fundraise
Hang on for a minute...we're trying to find some more stories you might like.
Choir will be taking part in selling butter braids until October 15. These pastries will be delivered to the school in time for Thanksgiving.
"Butter braids pastries made with flour, sugar, and butter," junior Madison Ray said. "They are made in a small town in Iowa. They will be delivered to the school and we will disperse them throughout to everyone who purchased one."
After the first two sales, we get five dollars for every sale we make.
"We try to sell as much as we can do that it can pay for our expenses," sophomore Katie Bardwell said. "It's better if we raise money through fundraisers, rather than paying for everything ourselves."
Students look forward to their trips throughout the year.
"Our choir trip is a great way for us to bond," junior Betsy Zanders said. "We all are very excited for the trip and we look forward to it throughout the year. This year it is possible that we may be taking our trip to Austin. I hope we do because it's a great city with lots of things to do."

About the Contributors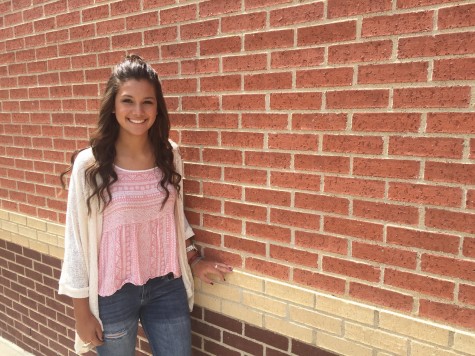 Izzy Valenzuela, Staff Reporter
It all started in the eighth grade after transferring to Lovejoy from the seaside city of Huntington Beach, California, when Izzy became a writer for her school newspaper at Willow Springs. Mrs. Sanders made her an offer to be a writer and editor in the school paper. That's where her journey of taking photos and spending nights typing away on her computer began (with her dog curled up next to her, of course). With her favorite subject in school being English and a love for writing, it's not hard to see why she joined newspaper. Campus life is mainly what she writes about. However, the latest story in the community always interests her. When it comes to after school the most common words when others ask to make plans are "I can't I have soccer." Throughout the year she enjoys playing soccer with Meja in Dallas and the Lady Leopards. Although, in her free time you can probably find her binge watching Gossip Girl or One Tree Hill. In the mornings you'll find her at the local Starbucks (she's a proud gold card member). Traveling is one of her favorite things in the world. She spends summers on the beach in California and Florida and the winters visiting her sister in Chicago.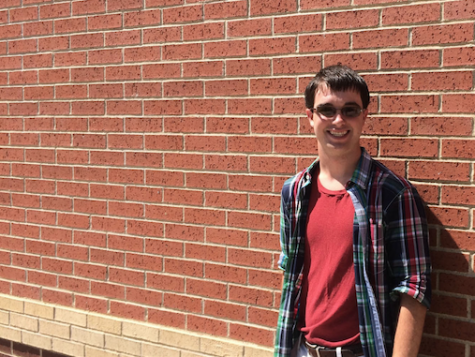 Stu Mair, Photo Editor
Stu Mair has been taking pictures of things for years, but has only been on The Red Ledger's staff for a year. Now the editor of the photo department, he ensures that noteworthy events receive coverage from the Red Ledger. Stu splits his time between several extracurriculars, which has severely adverse effects to his amount of sleep. He is passionate about many things, and photography is one of those things. When he isn't standing on the sideline taking photos of various sporting events, he can be found reading textbooks or chilling by the pool. Stu is sad that his high school career and his time at the Red ledger is coming to an end, but he is also excited to head to college and turn over a new page in life.