Writing Club goes beyond the classroom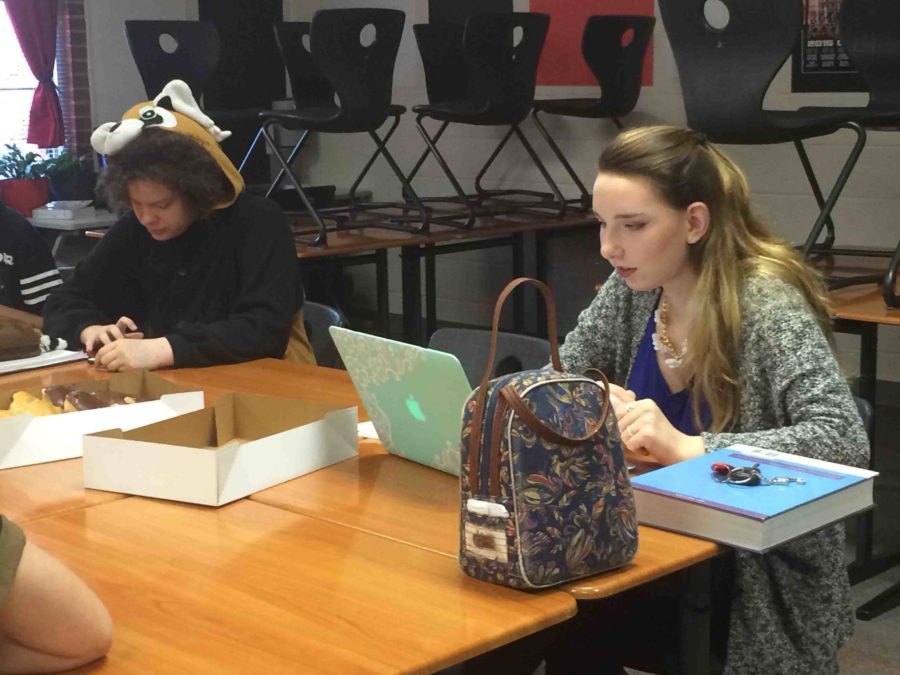 The high school offers a wide variety of additional writing outlets for students such as the Summer Writer's Workshop, the creative writing and newspaper electives, and now there is a new addition to the list: the Writing Club.
The club was established this year by sophomores Autumn and Grace Purcell. The inspiration for their club came from the lack of creative writing taught in the school's English curriculum.
"We already do a lot of expository in school, so this is the time to write differently," Autumn Purcell said.
Advising the club and the Purcell sisters, along with teaching club members writing techniques, is English teacher Cheryl Anderson. She creates the lesson plan for the club each week.
"Mrs. Anderson will talk to us and say 'I want you to do this,'" Grace Purcell said. "Then we'll break up, and we'll talk, and we'll peer edit each other."
When the students and Anderson peer-edit each other's work, they use Google Docs and its comments feature to communicate feedback. Club members will also find themselves continuing to work on improving some of their same pieces of writing week after week as opposed to receiving a new prompt each week. During the last couple of weeks, students have been faced with the challenge of developing the characterization of a character through actions, thoughts, and feelings.
"What I'm looking for is like a character who walks down the road, sees a puppy struggling in a pond or puddle, and just keeps walking," said Anderson, explaining an  assignment to the club members. "That's characterization. Now you know that person has no heart. It's something that gives the reader insight into the depth of that character, who that person is."
Another difference between the Writing Club's curriculum and English class curriculum are the ways grammar and punctuation are taught. Anderson helps the club members correct their grammatical errors as they individually come up instead of teaching the whole group of students a series of grammar lessons.
"I will do 'grammary' stuff in my comments," Anderson said. "I don't necessarily teach grammar as much as I'm teaching storytelling."
Most importantly, students enjoy the club specifically for the opportunities it gives them.
"[The club] allows us to actually sit down and write because while in the course of the school year it's really hard," sophomore Ella Luebbe said. "Like, you don't just go home and write because you have other stuff to do."
As a bonus, donuts are brought for all club members almost every week. Club days are every Wednesday morning from 8-8:30a.m. in room B111.
About the Contributor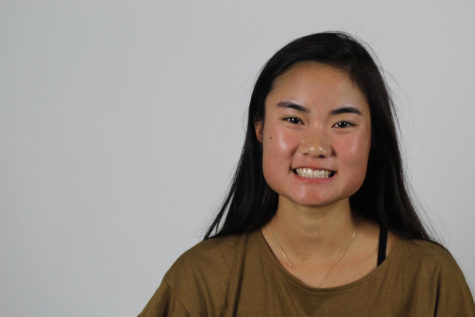 Sydney Wong, Staff Writer
Sydney Wong is a senior in her second year as a staff writer after taking a brief hiatus from newspaper between her freshman year and now. When Sydney...