Dashing toward district
Cross country teams split up to compete in 2 states this weekend
In their last meet before district on Oct. 19, a select group of varsity cross country runners will travel to Fayetteville, Ark., to compete at the University of Arkansas' Chili Pepper Festival on Saturday, Oct. 3, while the rest of the runners compete in the Jesuit Cross Country Classic at Norbuck Park in Dallas the same day.
After this meet, they will have two weeks to prepare for district and a chance to move closer to their goals of the state meet. In the Oct. 2 Cross Country Coaches Association of Texas state poll, the boys remained ranked 2nd in Class 5A while the girls entered the poll this week at 10th.
"I feel great going into this next meet," junior Grant Tiff said. "I think that my training has been going the way my coach and I have hoped and I have been getting better every week."
Last week at the Lovejoy Fall Festival, the Leopards' boys team finished 6th in Division I out of 28 teams and the girls finished 9th out of 24 in one of the biggest meets in the state. Division I also included runners from larger 6A schools, as Allen placed first in the boys division and Lewisville Hebron finished first for the girls.
"I thought that all four divisions had pretty good days," head coach Greg Christensen said. "We had a chance to see where we are compared to the teams we expect to see at regionals and state and came away feeling pretty good. There is still work to be done, but time to do it in."
Tiff placed 19th out of 230 runners in the boys top division with a time of 16:28. Senior Noah Landguth finished 29th overall at 16:41. Allen's Tim Jones won the division with a time of 15:41.
Freshman Carson Hockersmith paced the girls team, finishing 23rd out of a field of 200 with a 19:59. Senior Ariaan Cnossen finished 41st with a 20:43. Hebron's Anna Elkin won the girls top division with a time of 18:18.
The Leopards are again going head-to-head with some of the best teams in the district this weekend.
"I feel good about going into this meet," Cnossen said. "It came a lot faster than I thought it would. If the team stays healthy, we get the runners that are injured back, and we continue to drop our times, we have a good chance at going to state."
About the Contributors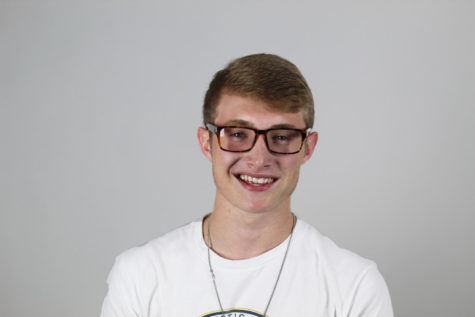 Joe Vastano, Staff Writer
Joe Vastano is your average Joe. He is a senior who really likes sports, fishing, and running. Texas A&M is his favorite college, so he cheers for...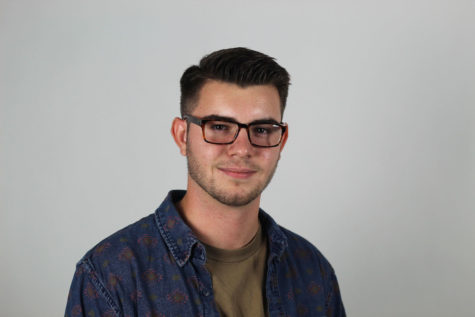 Parker Nolan, Section Editor
Senior Parker Nolan joined The Red Ledger in ninth grade and is now the paper's Multimedia Editor. His hobbies include making music, photography, and...