Serve it up
Varsity tennis has third district match Tuesday and Thursday against Mckinney North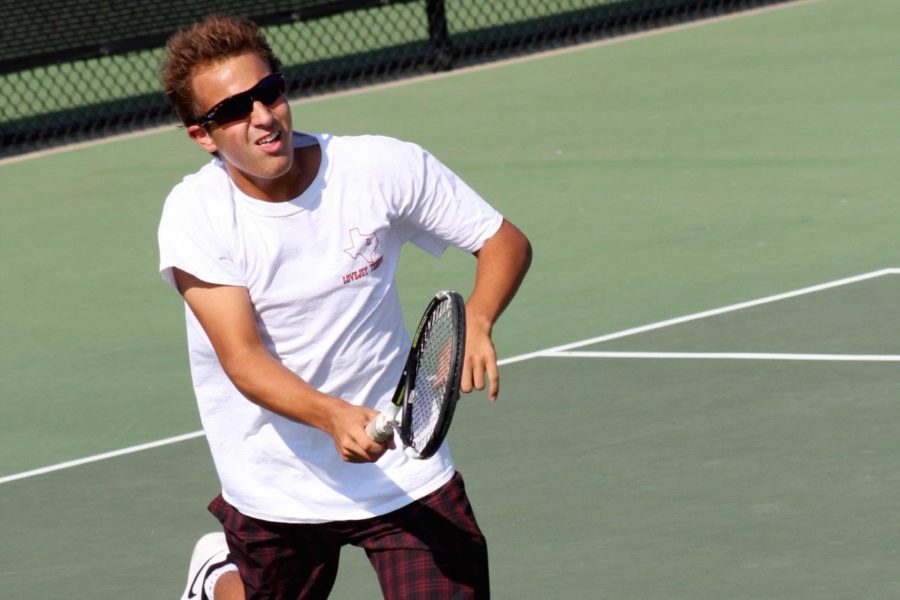 The varsity tennis team serves up their third district match against McKinney North on Tuesday and Thursday of this week. On Tuesday the varsity players will play at home against McKinney North, then the junior varsity players for the Leopards will head over to Mckinney North in a match against McKinney North at 4:15 p.m.
"We play North (McKinney) at our place this Tuesday, for what should determine the District Championship," head varsity tennis coach Adam Cherry said.
The varsity team lost three valuable players last year, the number one men's player, Sybrand Cnossen, and two of their top three women's players, Anna Dickens and Clarisa Salinas.
"It will be a close match, and we are practicing everyday to prepare, and the match can go either way, but I think we will win," freshman varsity player Caiden Tays said.
McKinney North was the only team that beat the Leopards last year, as North went on to place third in state. The Leopards finished last season with a record of 18-3 with all losses coming against McKinney North.
Some of the goals that the Leopards want to accomplish include winning district and regionals and making it to the state championship, and Cherry is pushing all athletes to make the academic all-district team this year.
"McKinney North is definitely our toughest opponent," junior player Reed Fraser said. "But with the solid team that we have this year, we can beat them. It will be a tough match, but when it comes down to the end,hopefully we can pull out a couple of close matches and bring home the win."
About the Writer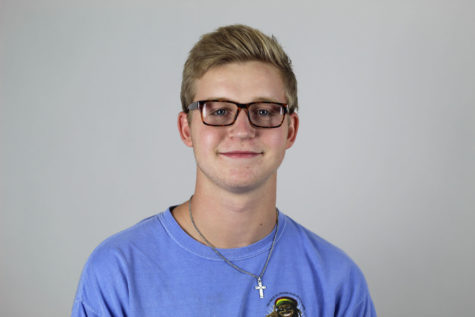 Drew Doig, Staff Writer
Entering his fourth and final year on The Red Ledger staff, senior Drew Doig will continue to be a sports writer. Drew, or "Doig" as he's more commonly...