Game on
The Warhammer Club has expanded to the new Gaming Club, with several strategic games to provide competition among peers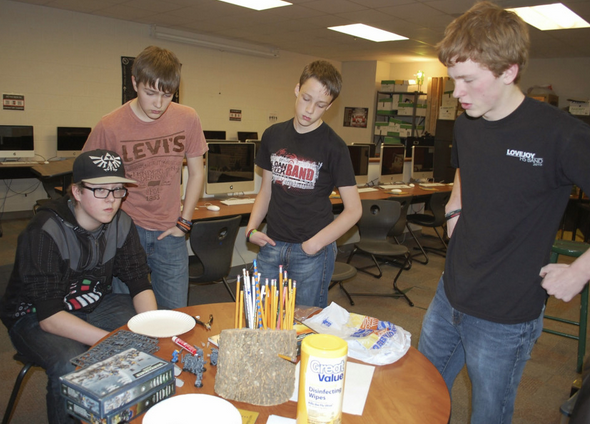 Formerly known as the Warhammer Club, the Gaming club has changed their name to open up to a broader audience. The first meeting is after school Tuesday, September 15 in D221.
This year, new advisor Bryce Sawyers will be changing the games and finding new ways to learn, play, and interact.
"The members will be exposed to a larger set of strategy and tactical games such as Settlers of Catan, Rails, Pathfinder, etc," Sawyers said. "This will give them a wider opportunity to be involved."
One student representative said he is thrilled about the new opportunities to grow due to the changes within the club.
"I am excited to be a part and a leader for this group. This year should be really fun with all the games, despite the difficult adjustments," junior Garrett Martin said.
Another member said he was disappointed about the changes, but excited for new opportunities.
"I enjoy this club because it's a place for me and my friends to play the game without having to drive to Frisco and beyond," junior Brenden Murphy said. "I will be attending as soon as we start. I am very disappointed that Mr. Cooper will not be sponsoring our club anymore, but I am fairly certain that our new sponsor is a very avid player of Warhammer himself and will be great. I know the other players are happy to have him aboard as well."