Reunion Tower offers sweet summer Saturday nights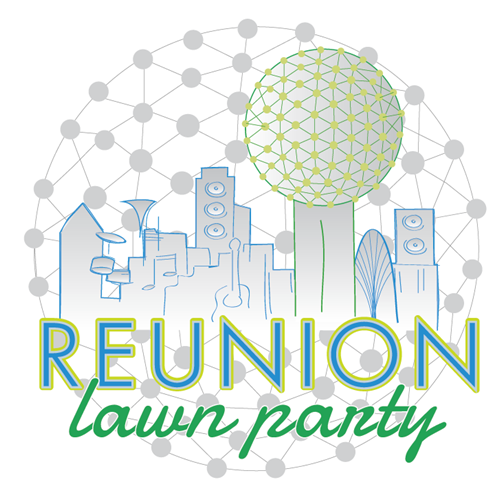 Hang on for a minute...we're trying to find some more stories you might like.
Finding a primo spot to watch the sun go down in Dallas can be tricky and often pretty costly, but the folks at Reunion Tower are bringing their own fresh twist on summer classics like picnics, burgers and live music while giving you a priceless view of the city lit up on a Saturday night.
The summer food truck fest and concert series, dubbed Reunion Lawn Party, is a monthly event held on the grass in front of the famous skyline landmark Reunion Tower, giving attendees a prime view of The Omni Hotel, Fountain Place and Bank of America Plaza. The evening begins at 6:30 p.m on the last Saturday of every month from May to August. The monthly party offers free admission (but rather steep self-parking fees) and free lawn games (rented out on the honor policy).
Food trucks line the park and offer a variety of food, drinks and desserts. Ruthie's Rolling Cafe, Steel City Pops and Easy Sliders are just a few of the more than 15 delicious eats available for attendees. For those over the age of 21, a beer garden is located in the center of the event. The beer garden features drafts from the local Peticolas Brewery as well as domestic, import and wine selections.
The event features three different musical acts, one of which is usually a DJ, and an emcee for the evening. The music ranges from indie folk to country to blues. Mosts artists are up-and-coming or locally-established, but nothing to gawk at. All bands play solid, low-key sets that are very easy to relax to.
Mosts guest bring blankets or chairs to set up camp in, but the event is well-equipped with tables and hay bales to relax on. Though most attendees choose to listen and lounge, there is still plenty of room for the more enthusiastic couples to show off their dance moves by the stage.
Reunion Lawn Party designs a fun, romantic and low-cost Saturday night for friends, couples and families to enjoy some of the best local food, music, drinks and sights the city has to offer. The last Reunion Lawn Party of the summer is Saturday, August 29.