Sporting summer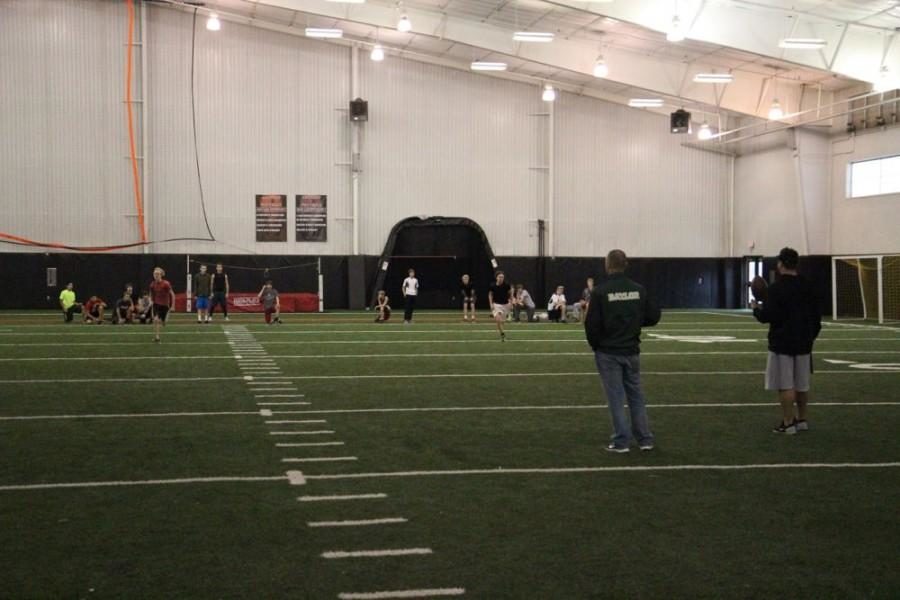 Most summers are filled with friends, family, vacations, and no school. But some students have a different idea of summer that is filled with sports in the hope of improving their athletic abilities.
"I spend around seventeen hours every week swimming," rising sophomore and competitive swimmer Monica Malik said. "I devote so much time because I want to continue to improve and become faster. My summer schedule is 9 to 11 every morning and 4:30 to 7 two times a week in the afternoons with dry land. I do feel like swimming takes up a lot of my summer but I'm OK with that because It's something I enjoy doing."
Malik's coach Jamie Stults hopes to see Malik continue to do what she loves.
"I think Monica devotes so much time because she knows that if she continues to practice she will get better which is what she wants," Stults said. "Swimming affects her life by how much time she spends doing it and she is always improving in the pool. I think she will go even farther in swimming because of her hardwork and dedication."
High school students aren't the only students committing their whole summer to an intense sport.
"During the school year I do 21 hours a week and during the summer I do 24 hours," rising seventh grader and competitive gymnast Julia Hansen said. "I am training level seven and eight. I devote so much time to it because I love gymnastics. I am very passionate about it. I love to learn new skills and I love the thrill of competing. I also know that I sacrifice a lot of other things so I can do gymnastics and sometimes that is hard, but I love gymnastics."
Mom Courtenay Hansen is a supporter of the time Julia spends doing gymnastics during the summer.
"Julia's summer schedule is early morning three days a week and afternoon two days a week," Hansen said. "She doesn't get to go to any kind of camps in the summer, but she does go to Florida for two weeks and still able to get together with friends. She swims a lot during the summer. It is a huge commitment on her part and on our part getting her to and from. As long as she loves what she is doing, we will continue to support her."
For rising eighth grader Ashley Abraham, a bulk of the summer will be spent devoted to dancing.
"This summer I will dance 16 hours each week the entire summer except for two weeks at 30 hours per week," Abraham said. "This doesn't include travel time and preparation time. I will dance Monday through Thursday from 12 to 4  in June and July. The last week of July and first week of August I will be dancing in New York City at the ABT (American Ballet Theatre) Studio for an Summer Intensive from 9-3 each day. Then when I return, the balance of August will be about three hours, six days per week through the summer and into the fall. Since my studio is 45 minutes from home, I will spend 1.5 hours in addition travelling. Plus the travel time to fly to New York and back. I will have very little time for anything else this summer as I will have to keep suited with leotards, shoes, tights, and pointe shoes which requires frequent trips to the dance store and at least 1 hour per day in preparation and planning and warming up"
Even though dancing keeps Abrahams' summer packed she is still happy about it.
"Definitely, most of my summer will be dedicated to dance," Abraham said. "We will miss going on a family vacation this year because of my dance schedule. However, I wouldn't have it any other way. I'm so thrilled to be dancing in New York this summer instead."
Another student devoting a lot of their time to a sport this summer is rising senior and football player Garrett McManaman.
"Summer football is Leopard Conditioning and 7 on 7," McManaman said. "I like the factor of challenging myself to become the best that I could be and improving not only my physicalness, but also my mind, creating a tough wall of mental toughness throughout the hard workouts."
McManaman does not let football absorb his summer but makes sure it is still a big part of it.
"Football does take up a majority of the summer, but it's nothing bad, it's fun to do something you've grown to love in the summer, especially coming off a major injury," McManaman said. "It's almost not even something that you're required to do, it's something that improves you as an athlete and a human."
About the Contributors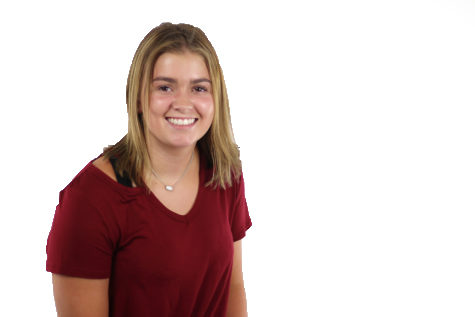 Katie Felton, TRL Reporter
Senior Katie Felton, a four year Red Ledger staffer who suffers from severe senioritis, cannot wait to be done with high school. But, since she is stuck...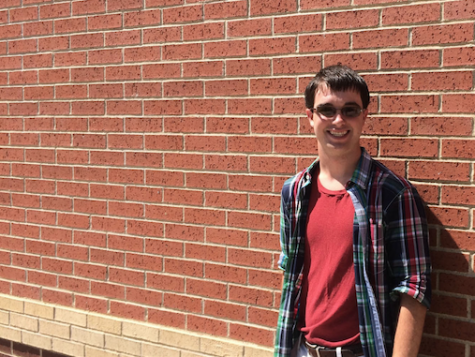 Stu Mair, Photo Editor
Stu Mair has been taking pictures of things for years, but has only been on The Red Ledger's staff for a year. Now the editor of the photo department,...