Flooding rain requires schedule change for construction
Hang on for a minute...we're trying to find some more stories you might like.
The drought that plagued Texas for the last five years has been alleviated in recent months as May's rainfall replenished lakes, relaxed municipal water restrictions, and reduced the nearing summer heat. Although the rain has been much needed, it has also caused problems, both for flooded Texas cities and for construction on the high school which began early this year.
"I wouldn't say it's delayed the construction, it's just caused the contractors to make adjustments to their schedule," district Director of Operations Donna Washburn said. "There's a lot of work going on out there that you can see, even though it's raining. They just adjust the task that they can get done to meet the weather conditions."
While the adjustments to construction due to rain are not likely to put the opening of new facilities behind schedule, the weather has caused difficulties for the contractors.
"There was a lot of rain," Principal Chris Mayfield said. "Out in the front, they had to siphon some water out, because it looked like a lake. They had to siphon all of that off so that they could do some work. I know it has affected the construction, although to what degree it has, I can't be sure."
Aside from construction issues, the rain has also killed dozens of people in Texas floods in recent weeks, an unwelcome product of the ending drought.
"There is such a thing as having too much rain, and we are definitely in that category of too much right now," WFAA News meteorologist Pete Delkus said in an exclusive interview with The Red Ledger. "The ground is completely saturated, it can't absorb more water, and the water will start to run off. That's when we get flooding."
The construction, meant to expand the school under the passage of the 2014 bond, will be completed in the next year if weather conditions do not cause further delays.
"The press box is scheduled to be finished in time for our first football game in the fall," Mayfield said. "The fine arts wing is scheduled to be finished around spring break this coming year, and then that wing that's going in at the end of B-Hall is going to open in the fall of 2016."
The rainfall may not be good for school construction, but according to Delkus, it may mean students will enjoy slightly less scorching summer temperatures than usual.
"Sometimes when the weather is like this it can affect the summer," Delkus said. "Typically when we have a very wet May, it means we won't have a brutally hot summer. That doesn't mean it will be a cool summer, it just means that it won't be brutally hot. We typically average about 18-20 days in the summer above 100 degrees, and my guess would be we will have around an average summer. The weather pattern that brings the rain in the spring shows a similar weather pattern will stay with you into the summer."

About the Contributors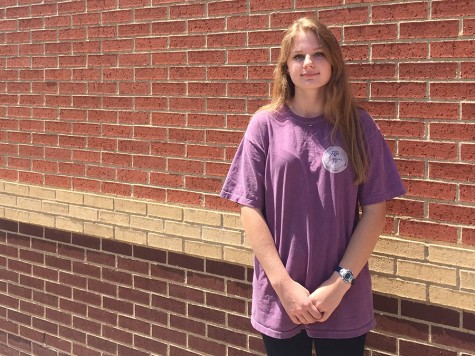 Savannah Whitmer, News Editor
As a senior, this is Savannah Whitmer's fourth and final year on The Red Ledger staff. Previously known to her devoted readers as The Only Human Ever...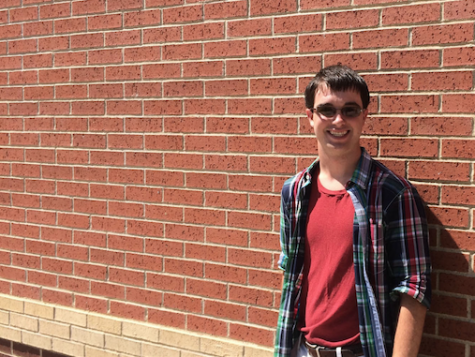 Stu Mair, Photo Editor
Stu Mair has been taking pictures of things for years, but has only been on The Red Ledger's staff for a year. Now the editor of the photo department,...