Little leaguers meet Texas Rangers legend
As Nicolas Ortega and Garrett Hutchins, two second grade boys attending Lovejoy Elementary, hit baseballs in Globe Life Park, a man who knew the game like the back of his hand watched the boys and their passion for baseball. This man was none other than famous baseball player, Ivan "Pudge" Rodriguez, who the boys got to meet recently. This "Batting Practice with 'Pudge' Rodriguez" was a special event held by Microsoft, Intel, Xamarin, and Pariveda Solutions. Other boys attended the event, as well, and got to meet Rodriguez.
"It was great for Microsoft and their partners to sponsor a family oriented event where we could bring our kids and mingle with a baseball legend," Nicolas's father Nick Ortega said. "It's a once in a lifetime opportunity to be able to play baseball on a professional baseball field that you normally only get to see on TV or from the stands."
Kids got to play baseball on the field with Rodriguez watching while Rodriguez also signed autographs for the young players.
"I was really happy when we were going to get pictures with him," Nicolas said. "I wanted to see if he would think we were good baseball players when we were up hitting because he was watching us."
Rodriguez was a role model to the kids and gave them some advice for life.
"Pudge always said to pay attention in school and be disciplined and to learn new things," Nicolas said. "He also told us about the teams he played on."
Meeting such a star was nerve racking, however.
"It was kind of scary but when you got to know him it was fine," Hutchins said.
Nicolas was glad he got to experience this special opportunity with his best friend.
"I invited Garrett because he's my best friend and he's a really good baseball player and we could make memories together," Nicolas said. "I will always remember that day. I supported him every time he went up to bat. My favorite part was practicing with Garrett."
About the Contributor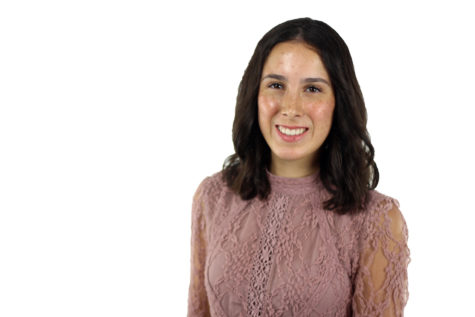 Hannah Ortega, TRL Editor-in-Chief
Senior Hannah Ortega's love for journalism has blossomed from a curious seed, which was planted when she joined the class in the seventh grade, into...