Embracing your inner child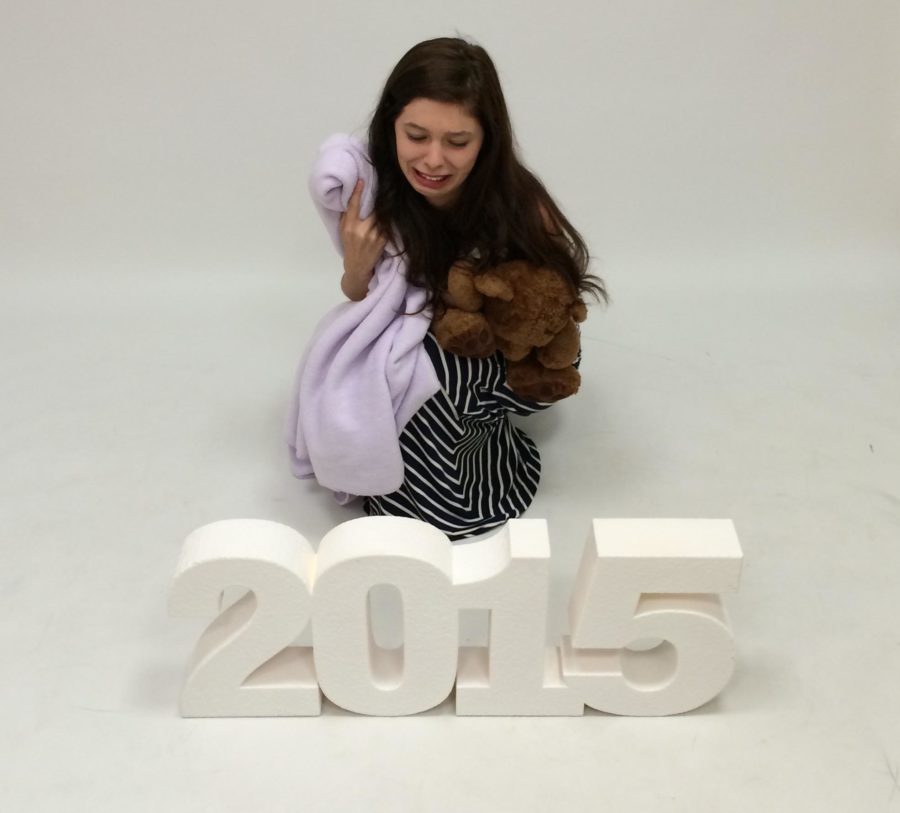 Some of you have seen me proudly parade my Spider-Man blanket down the hall or color during class or maybe even spotted me drinking out of my sparkly Little Mermaid cup. These are all classic examples of childhood regression.
For those of you who haven't had the pleasure of taking psychology yet, childhood regression is a defense mechanism leading to the temporary or long-term reversion of the ego to an earlier stage of development rather than handling unacceptable impulses in a more adult way. In other words, I cling to blankets because I can't handle becoming an adult.
Transitioning from high school into college is terrifying, and its specific effect on the human psyche goes without saying. Growing up terrifies many of us.
But why? When we spend so long yearning to grow up, begging our mothers to let us see a movie alone, feeling surges of womanhood as we buy our first training bra, and nearly jumping out of our skin when we graduate from the Happy Meal.
The answer is simple; it happened too fast. Where did my childhood go? Suddenly it's gone and I'm surrounded by exams and college applications when all I want are dinosaur stickers and Johnson's No Tears Shampoo. But the tears came and they fall on my Spider-Man blanket and the truth is I have to grow up. But growing up doesn't mean letting go. So don't you dare tell me that I can't fill out my college applications in my fuzzy princess socks, or watch The Little Mermaid when I'm sad. There is no reason for me not to have an Up phone case or to prefer my folders and spirals to adorn a superhero. It makes me happy and what's wrong with that?
I'm not immature; I'm holding on. And I'm not naive; I'm well aware that I'm wrapped in a blanket and taking an AP exam. But I'm happy. It helps me cope. And we all need something to make the most terrifying leap in our lives thus far feel a little more like a happily ever after.
And believe it or not the things I am most proud about myself came from those Disney movies. Ariel taught me how to be brave, Cinderella showed me to be kind, Peter Pan inspired me to believe, and I don't know where'd I'd be if Alice hadn't told me it's okay to be lost sometimes.
The truth is I'm terrified. And I don't know where I'm going or what I'm gonna leave behind. But my blanket is still gonna be there on my dorm room bed. And the princesses will always be there for me.
So no, I'm not ashamed. And despite some snickers and stares, I've seen what a little dose of fairy dust can do to people. Kids clammer around me when I offer coloring pages or stickers, and you'd be hard pressed to find someone who refused to watch The Lion King with me. Regression is one thing but regret is another. And I've learned not to regret what makes me happy. So go ahead, I'm giving you permission to bust out your blankie or buy those socks from the kids department with the character you love. Find a piece of your childhood and cling on to it. Because it'll be gone before you even know it.
About the Writer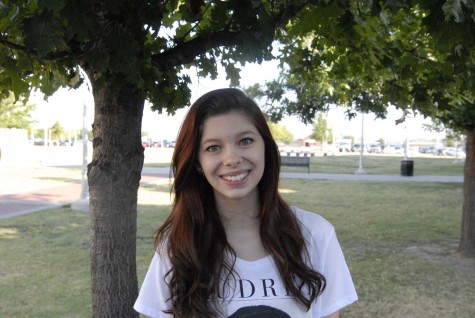 Haley Brown, Staff Reporter
Haley Brown is best friends with Michelle Leddon. She has no unique personality traits. She is simply a less cool version of Michelle. If you want to know...