Family fish business inspires full-time hobby
After his father passed away in 2011, sophomore Zac Morton continues to grow corals and his interest in marine life.
May 4, 2015
For most students, the hobbies they have in high-school are fleeting and don't amount to solid careers or lifetime interests. Sophomore Zac Morton expects a different result from his growing hobby.
"I grow coral, I have different types of fish that I keep and grow," Morton said. "I wanna be a marine biologist. I'll grow my corals out and have them get bigger and hopefully go somewhere with it."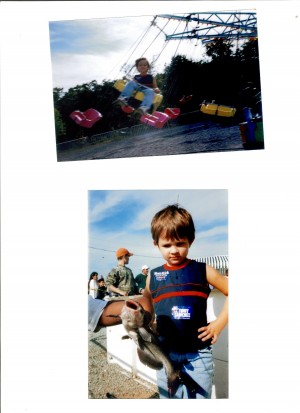 His interest in
icythology
came from a childhood filled with fish.
"As soon as Zac was born, his father took a picture of him and his favorite fish book together, and that was really sweet. It was the beginning of his fish world," Zac's mother Pam Morton said. "His Dad, Brian, had 5 different fish tanks and was breeding African cichlids. His business was called Brian's Fish Farm, and he sold his fish to the local fish stores. Zac would go with him to the fish stores, and help him carry the bags. Zac had his own freshwater fish tank, and did not get involved with saltwater fish until later."
While an interest in fish was introduced to him in his childhood, after his father passed away in 2011 Morton moved on to saltwater tanks, growing coral.
"I used to breed fish, I'm less into breeding now and more into corals and growing them," Morton said. "I just got more interested in saltwater it's just more interesting in saltwater, and I had always done freshwater previously."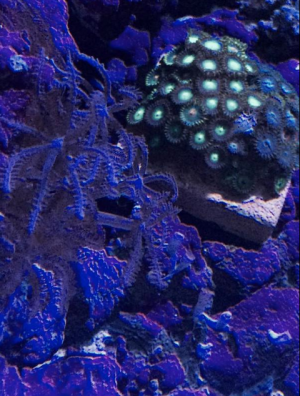 Morton now has multiple tanks, immense amounts of knowledge, and countless experiences taking care of marine life.
"He is wise beyond his years as far as fish keeping," Pam said. "He knows so much about the different equipment, what works and what doesn't. He is constantly looking at fish and coral pictures, and wants to buy new types all the time. He experiments with different types of fish to see how they get along, if they are aggressive or not, and the different types of food they will eat."
Once a small family project, Morton's fish tanks have became known around the community, and Morton plans to continue his work with marine life beyond high school.
"I'm very proud of him and the beautiful aquariums that he takes care of," Pam said. "Everyone that sees them is in awe of his abilities. He trades fish at different fish stores. He knows more than many fish store workers, but can't work at a fish store until he's 18.  After high school, he wants to go to Texas A&M-Galveston, and work towards his marine biology degree."