Hannah's declassified end-of-school survival guide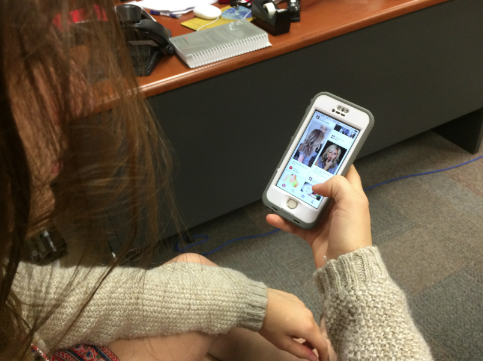 With the end of the year quickly approaching, so does the pain of struggling to make it to the finish line. This is the time where students often falter due to loads of homework and studying as well as the burning desire for summer. Here are some tips on how to survive the last month of school and exams.
Find the positives
Finding the good things can be difficult when you're drowning in review packets. But it will help lift your mood and keep you focused on the goal of good grades and an eventual summer. When everything seems to be going wrong, my mom always tells me to find 3 positives, and there always are positives. You just have to look for them. If you only focus on the negative and what you have to do, it'll only make everything worse and seem to take longer.
Manage your time
You will not become stressed if you manage your time wisely. Space out your study time so it doesn't seem like so much at once and so you can still take some time to do something you enjoy. Take it all in small doses. It eases the pain.
Make a plan
This kind of goes hand in hand with time management. I am a planner/organizer freak and I can't function without a plan. Make a plan of what you are going to do when in terms of studying and homework. It honestly makes you feel so accomplished when you get to check something off of your to-do list, and your step by step plan will help makes things not as hectic.
Do something that makes you happy
I mentioned this briefly in the second tip. Find the time to do something that you love. It'll take your attention away from all the stress you're feeling and, obviously, it makes you happy.
Go on Pinterest when you're down
If you're stressed or upset or feeling down, go on Pinterest or the internet if you don't have a pinterest. When I'm in a bad mood, I go and look up funny things and cute puppies on Pinterest or the internet or watch funny videos. Honestly, it does improve my mood. But, don't waste all of your time on Pinterest. Remember tip 2 of time management.
Remember your goals/plans
Remind yourself of your goals for that day and the rest of the year. Remind yourself that summer is almost here and the amazing plans you have, and it'll help give you the boost you need to go out strong.
Believe
Believe in yourself and have some hope and faith. Only you choose how to spend the end of your year. You can complain and stress and worry, or you can take it one step at a time and have a little hope and know it will be over soon.