Krispy Kreme opens in Allen
March 31, 2015
Krispy Kreme, an international doughnut chain, has opened its newest location on McDermott Rd. in Allen.
"We're excited to finally be in Allen and I can't wait to see our loyal fans lining up on Tuesday," Director of Operations for the Dallas Krispy Kreme market Dionna Jeffrey said.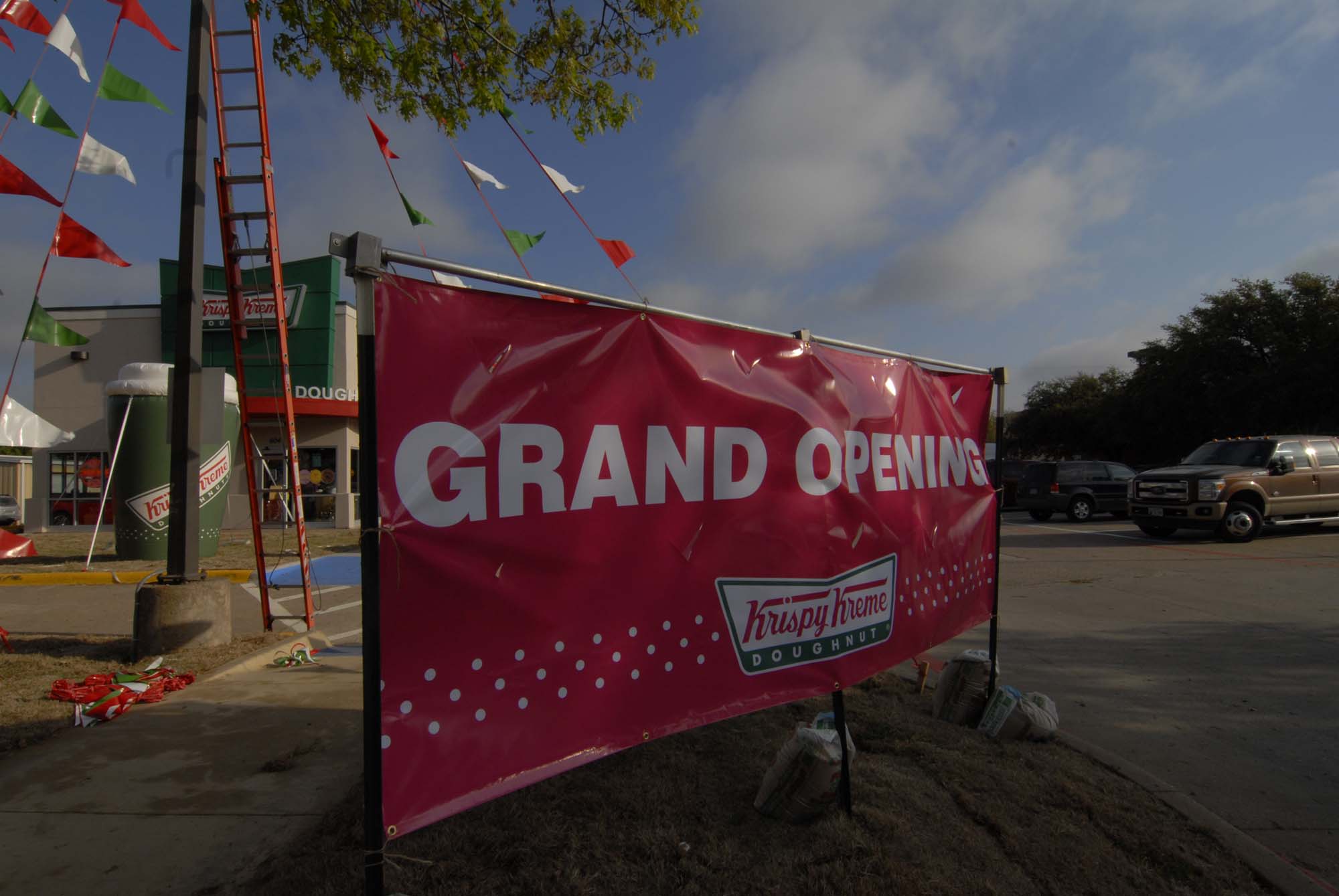 Loyal customers have been waiting in line to receive rewards. The first person in line receives a free box of glazed donuts a week for a year and numbers 2 through 99 receive a box a month for a year.
"I am the first person in line," Grayson Ireland said. "I have been camped out since [Sunday] night and I am very excited to get a dozen glazed doughnuts a week for the next year. To pass the time I have been riding my scooter and ripsticking. I like Krispy Kreme very much. I am waiting this long because the doughnuts will be free and free is better than paying for something."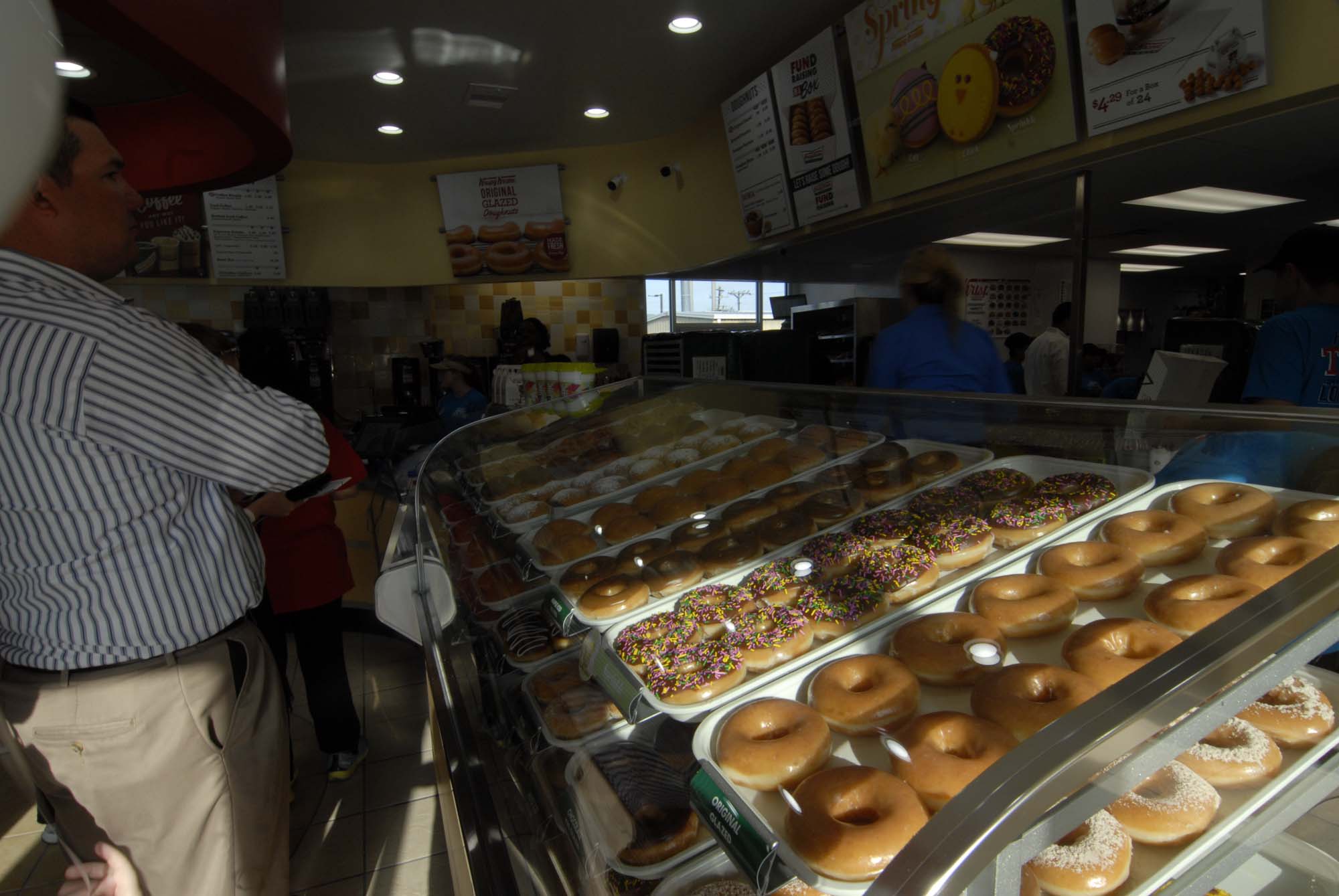 As customers waited outside, employees were already at work preparing for the opening.
"I am most definitely excited," restaurant manager William Tennison said. "Krispy Kreme has a lot to offer. If you look at it, a 30-year-old person from New Jersey who grew up on Krispy Kreme, they move to Texas, and now their family and their kids can grow up on it as well."
For many local residents, Max's is the place for doughnuts. But Krispy Kreme's employees think that there's a place for the chain.
"I think our donuts are superior to Max's doughnuts," cashier Savanna Wince said. "I have tasted both doughnuts and I love ours so much more than Max's. Plus we are open until 10 p.m. so I think we will get a lot more business than them. Most businesses that sell doughnuts don't stay open that late."
Employees are optimistic about the fate of Krispy Kreme's newest location.
"I most definitely think we will be successful," Tennison said. "We are right here by the interstate and not only that. We have Allen and the outreach community close enough to us where they can drive for some good, hot, and fresh doughnuts."
Taking over a location that once housed a Burger King, the arrival of Krispy Kreme has some students excited.
"I love Krispy Kreme because their doughnuts are so good," freshman Allie Karnes said. "My favorite is the glazed because it is perfect."