Kalin and Myles take hip pop to their tracks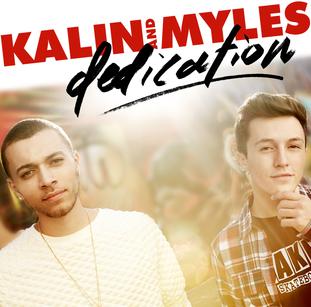 For many young adults, the early 20's are for exploring what you want to do with your life, but for 22-year-old Myles Parish and 20-year-old Kalin White, their casual hobby turned into a promising career for the music duo called Kalin and Myles.
Their sound is a collaboration of rap and pop that has been branded "hip pop." The San Francisco Bay area natives have created a name for themselves in the youth pop culture. After meeting at a movie theater in 2011, the duo started creating and mixing music together. After publishing two independent EP's, selling more than 300,000 digital singles and receiving more than 12 million YouTube views, the duo signed with Republic Records and soared higher.
Their newest EP Dedication features four songs including one of their most popular singles, "Trampoline," that has more than 3 million views on YouTube. The song, which is catchy and frankly quite impossible to get out of your head, fits smoothly into the style and direction of pop music today. Most of the duo's music features heavy bass details, rhythmic clapping, synthesized piano or heavy sections of rap.
Another standout track on the EP is "I Don't Really Care." This song is really fun with all the qualities of a hit. Its catchy tune and unique synthesised beats make this song one to enjoy easily. This heavily contrasts with the song "You're the Only One I Need", featuring an acoustic sound and tropical flavor; making it a great end to the EP.
Dedicated is a fun, juvenile album that slides effortlessly into the realm of modern music. Kalin and Myles conform to a popular style while making each song different, and hooking the listener in with irresistibly catchy tunes.