Student trains guide dogs
It's not every day students come to class and find a puppy under a desk, but senior Olivia Fowler has spent months training her labrador retrievers to become a working guide dog for the blind.
Fowler does more than most people do with a family pet, as she teaches the dogs how to sit, lay down, relieve themselves on command, wait, and more.
"I think the biggest thing that has changed in my daily lifestyle is that I have to wake up early to let the dog out and take her for a walk," Fowler said. "Also, she almost always needs someone with her, so sometimes I have to stay home instead of going out with friends."
With the new "students" on campus, there are a few concerns.
"I think any time you do something new there is probably an initial little transition period, but no, I don't think it's going to be a distraction and actually the program has been used in other schools and used well," Principal Chris Mayfield said. "Typically, allergies can be a problem, but really in the case of allergies people who do have allergy problems are petting the dogs and not because they are in the same room as the dogs. Those who have allergies wouldn't pet the dogs."
While some people will no doubt pet the dogs, they are far from an ordinary pet. Sophomore Sophie Herran had a guide dog at school earlier this year and the experience gave her a new outlook.
"I have a whole new perspective on the blind community, and the dedication and hard work it takes to raise a guide dog," Herran said. "I wouldn't trade this experience for the world."
About the Contributors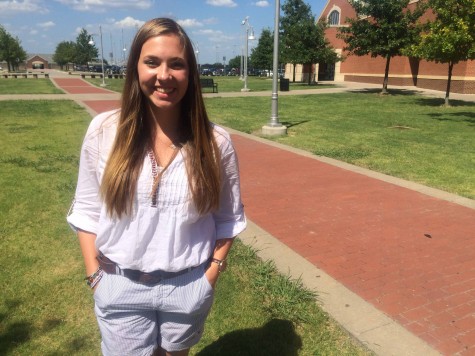 Pierce Goddard, Staff Reporter
Pierce Goddard likes cats. She likes kittens, big cats and more. Most of all, Pierce likes to pet soft cats. This includes fluffy cats, not so fluffy cats,...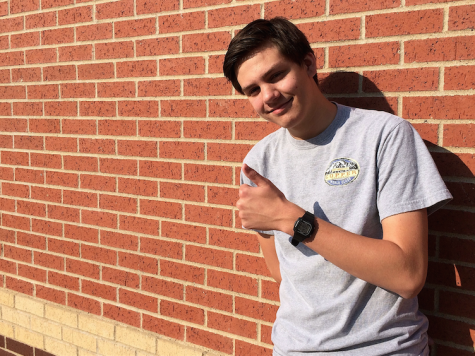 Riley Laurence, Opinion Editor
The rumors are true; Riley Laurence has agreed to give The Red Ledger one last shot. Entering his third consecutive year, Riley is still avoiding social...