Meeting to discuss local feral hog population
In an effort to control the local feral hog population and educate citizens on wildlife there will be a meeting at 6 p.m.on Thursday in the Landing at the Myers Park and Event Center in McKinney.
"The quarterly Feral Hog/Wildlife meeting was initiated about 2 years ago originally as a feral hog meeting only," organizer Rick Maxwell said. "The meeting was created to give an opportunity for landowners, hunters, and trappers to come together to meet each other and to help solve the growing problem from feral hog damage. The wildlife segment of the meeting was added last year for educational purposes to give attendees information on different wildlife species in Collin County and North Texas."
This meeting is designed to give residents information regarding feral hogs in the area.
"The first part of the meeting I usually give an update on feral hog research by Texas A&M AgriLife Extension and other university studies along with links to websites that have information on feral hogs," Maxwell said. "Next, an opportunity is given for anyone present to speak on feral hog problems they may be having on their property along with reports from hunters and trappers on the numbers of feral hogs they have taken since our last meeting. The meeting concludes after an educational presentation by a guest speaker on another wildlife topic."
Maxwell hopes this meeting helps the hog population decrease.
"The goal of this quarterly meeting is to bring landowners, hunters and trappers together to help educate residents on the feral hog problem we have in the county," Maxwell said. "So hopefully it is helping to educate residents on the growing feral hog problem we have in Collin and surrounding North Texas counties."
About the Writer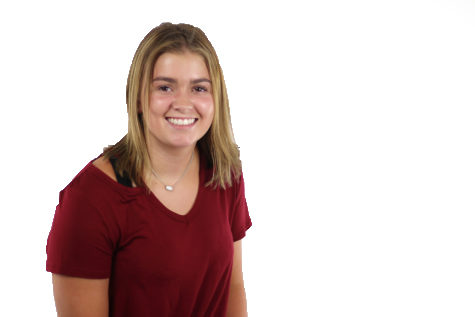 Katie Felton, TRL Reporter
Senior Katie Felton, a four year Red Ledger staffer who suffers from severe senioritis, cannot wait to be done with high school. But, since she is stuck...