No break for some sports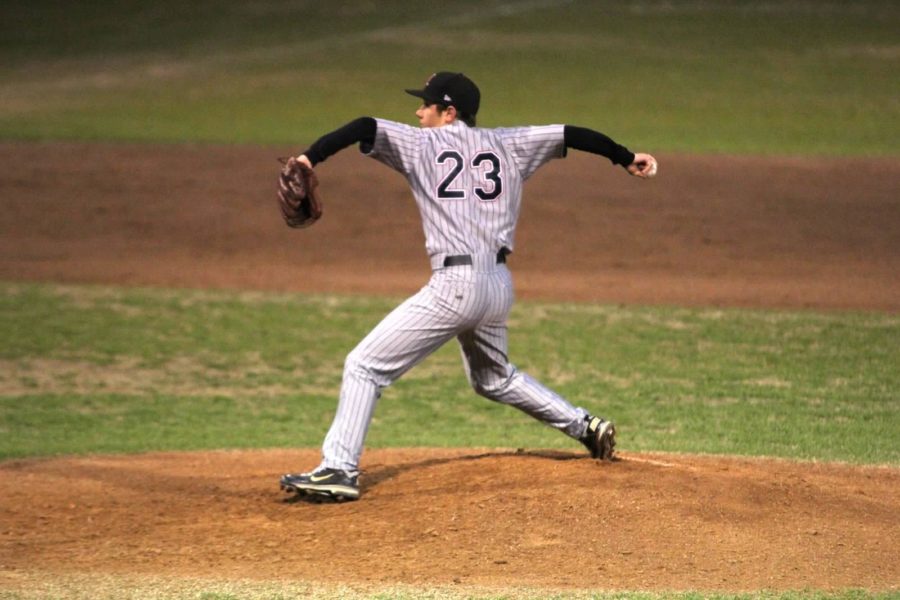 Spring break will be anything but that for softball, baseball, soccer, and many other sports as they will be busy either playing games or practicing for games. Although classes are on hold for the week, the various sports do not stop.
For some people, it may not seem like much of a break, but for most of those involved in spring sports, it's all part of the game.
"I cannot remember the last time I had a full week off during spring break," head softball coach Jeff Roberts said. "I became a high school head coach straight out of Texas A&M University, and have not had a spring break since then. I am just focused on helping our team earn two varsity district wins."
Many athletes don't have a problem with having to play games when there's no school.
"Honestly, being a softball player, I've never really had a spring break," senior and varsity softball player Danielle Brochu said. "But yes, all of my friends are excited and it makes me want to go with them."
Some of the most important games are during spring break so it is crucial that all players are present.
"High school baseball players know that part of high school baseball is playing over spring break," head coach of baseball Russell Reichenbach said. "We usually start district play during so they are important games that the kids are excited to play."
Most athletes are excited to play in the district games despite the interference with spring break.
"Playing games over spring break makes me feel like I'm in the big leagues," varsity baseball player Andrew Celania said. "All I have to worry about is baseball and that's where I can put all my attention towards."
For the coaches, there is no excuse for the athletes to miss these games or practice during spring break.
"As a softball player, you must be committed to play during spring break," Roberts said. "All varsity athletes know this before the year begins, and therefore, this should not affect our team at all. In nine years as a head coach, I have never had a single varsity player miss during spring break."
Many athletes say that the scheduling of these games don't affect them.
"No I am not disappointed because, baseball has Thanksgiving and Christmas break off and in reality it doesn't take up too much of the break," Celania said.
Coaches know not to make plans due to these games.
"These games don't affect my spring break plans at all," Reichenbach said. "I haven't had a spring break since before I was a high school student. I love baseball, and playing and practicing during spring break is a part of it."
Some coaches wish the school's spring break was a different week but are not surprised by the games.
"Coaching as long as I have, it's nothing new to me, but I would I love for our spring break to align with the surrounding districts," girls soccer coach Misty Benson said.
Some athletes aren't letting  spring break games get in the way of their vacations.
"My family and I are still going on vacation," varsity soccer player Kaylee Grigg said. "But I just have to leave on Wednesday so it doesn't really affect me."
Many athletes feel that spring break games are just a part of being on the team.
"If one of my teammates chose not to come to the games I would be upset about it," Brochu said. "When you join a spring sport, you sign up knowing you'll have games over break. Just like basketball having to practice during winter break."
The coaches feel that sometimes reaching a goal is worth the sacrifice.
"It can be difficult especially for some seniors to accept the games and the fact that spring break's are different for each district makes it hard," boys soccer coach Alex Duran said. "This is the commitment the boys have shown this year in order to accomplish their goal. The final playoff spots may come down to the last game and they were made aware of the possibility in advance."
Many athletes are making the best of these games.
"Depending on how the games work out, my friends and I are planning on going to the lake over spring break," varsity soccer player Matt Schasel said.
Some athletes are a little more understanding if one of their teammates has to miss one of the spring break games.
"I totally understand if a teammate is gone for the game," varsity soccer player Morgan Hykin said. "Many families plan vacations months ahead of time and I wouldn't expect them to stay home alone per say for a game or to prevent their family  from going on a relaxing vacation."
Games during spring break are part of the sport for the athletes and the coaches.
"Games during spring break are just part of our season," Roberts said. "We have two District 10-5A games at this time, and our JV will have a tournament during that week also. Any absences during this time are unexcused, and hurts our team. We believe in a 'WE over ME' mentality, and each student athlete is accountable to their teammates."
About the Writer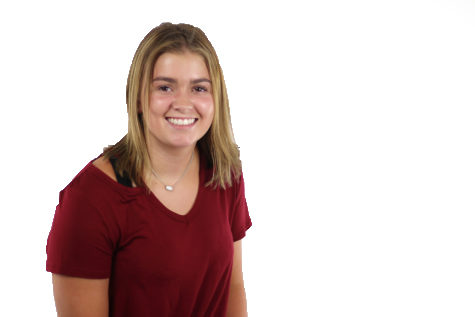 Katie Felton, TRL Reporter
Senior Katie Felton, a four year Red Ledger staffer who suffers from severe senioritis, cannot wait to be done with high school. But, since she is stuck...