Playing for a cause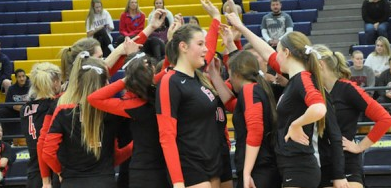 The volleyball team won its sixth state championship in November, but for senior opposite right side hitter Hannah Fields, Friday's 4 on 4 co-ed volleyball tournament at Willow Springs, is something different.
"I've always wanted to be on the other end of a tournament instead of playing in one, which sparked the idea of hosting my own," Fields said. "I am planning on having four nets set up for the tournament, two for tournament play and two to just mess around and have some fun."
As the host of the tournament, Fields wants everybody to have fun. But at the end of the night, it's about something more.
"I wanted to do this tournament for my own interest," Fields said. "All the money is going to the PALS adopted child, which is so cool and I'm so thankful to be a part of."
The tournament runs from 5-8 p.m. There is a $10 per person fee with money paid at the tournament.