More than a concert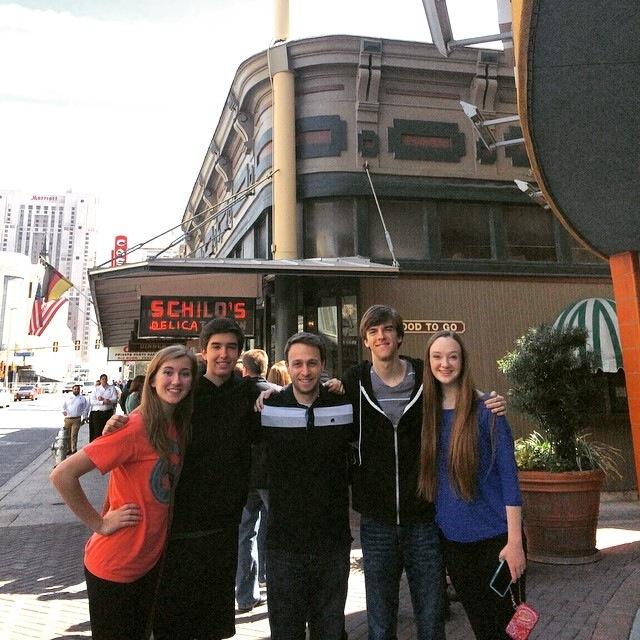 The annual All State choir concert and TMEA music convention in San Antonio at the San Antonio Convention Center on the Riverwalk is the culmination of a long process. For seniors Ben Meaders and Haley Whitaker along with junior Shane Gentry and sophomore Rachel Bradley it was was a performance that required lots of practice.
"None of the pieces were too difficult to learn, but putting all the voices together was a little tricky," Bradley said. "In one song every part had their own melody on different beats, so getting all the unique parts together took a while. But the long, tiring rehearsals were definitely worth it in the end."
While the students spent most hours in rehearsals practicing their concert pieces, the convention also offered special performances in the convention center and the adjacent Lila Cockrell Theatre for the students and faculty members attending the convention to attend. Some performances included the University of North Texas' A Capella Choir, and showcases from high school and middle school specialty groups from all over the state.
"I really enjoyed watching the UNT A Capella choir concert," Meaders said. "It gave me high hopes for the college I am attending next year."
After hour upon hour practicing challenging pieces such as "Singet dem Herrn" by Johann Sebastian Bach and "Go, Lovely Rose" by Z. Randall Stroope, the students were rewarded with a special surprise when they got to meet and talk to Avi Kaplan from the Texas A Capella group Pentatonix.
"I thought it was really cool to meet Avi," Gentry said. "He's a cool dude and an amazing singer. He sang for us and it was really good. Especially for a low bass."
Overall the concert was a rewarding experience for the students; one that challenged the young singers and helped them grow in their musical knowledge.
"It was such a great experience to sing with so many talented singers. Dr. Rodde, my choir's conductor, was so inspirational and intelligent," Bradley said. "It was an amazing experience I will never forget, and hopefully I get to sing in two more all-state choirs. I am definitely auditioning again."
For the seniors, it was the end of more than six months of work.
"I won't be able to do this next year because I am a senior, which makes me pretty sad," senior Haley Whitaker said. "This experience was so incredibly important to me, from spending time with new friends and old friends to growing quite a lot as a musician. I wouldn't trade my experiences this weekend for anything else."
About the Writer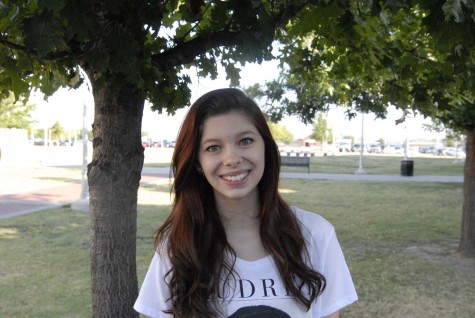 Haley Brown, Staff Reporter
Haley Brown is best friends with Michelle Leddon. She has no unique personality traits. She is simply a less cool version of Michelle. If you want to know...