Student council constitution amended
There's no telling what the United States would look like today if the government rewrote the constitution three years after it was ratified in 1789. But on campus, that's exactly what student council president Ben Prengler did as he took into his own hands to write a new and improved constitution for Student Council.
"The Student Council Constitution is basically the rules that Student Council operates by," Prengler said. "The document basically says what we do and why we do them. It's a way that we can have consistency from a year to year basis with how we operate."
The Student Council class voted on whether they wanted to pass the new constitution.
"The class followed parliamentary procedures," Prengler said. "We approved it unanimously and got the two thirds vote that was needed to approve it. No one voted against it and everyone voted for it so the entire class had support to approve it."
The council is pleased with the new constitution.
"I think it is a good idea to help students work hard and accomplish all the things we have in the years in the past," junior Andrew Hopkinson said. "Also to have the success we have had as a student council."
The new constitution was amended because the rules had become outdated.
"We just amended it big time, which means we took a lot of stuff out of it," freshman Kate Morgan said. "Before it was basically taken from another school with our name in it. But we realized it had a bunch of meaningless stuff in it so we went back through this year and took a big chunk out."
New rules that are more relevant to the high school were added.
"One of the rules is you have to be in the class two years consecutively to run for a position," Morgan said.
If members don't follow the rules, there is an expulsion clause.
"In the last week of October, the officers of Student Council, which is the president, vice president, treasurer, secretary, and historian, meet," Prengler said. "Those people are the leaders of Student Council and have groups of people they run. They meet and decide if everyone is where they need to be, as far as performance wise. They see if anyone is completely slacking off and do they need to ask them to not return the second semester."
The guidelines are set help the members of student council know how to act.
"The constitution is great," freshman Siobhan Pitan said. "I enjoy us having it because it helps us with our guidelines and what we should or shouldn't do, or can and can't do in Student Council."
About the Contributor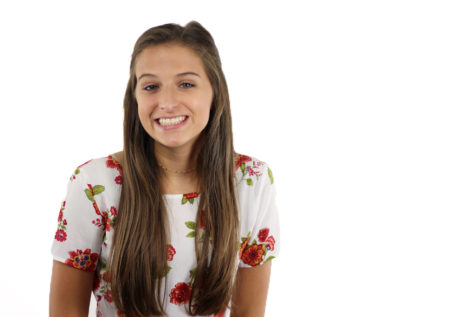 Mary Catherine Wells, TRL Editor-in-Chief
Mary Catherine Wells, a now senior at Lovejoy High School, proudly takes on the role of Editor-in-Chief at her online school newspaper, The Red Ledger....