Academics left in the cold
In the feel of competition, athletics seem to win out over academics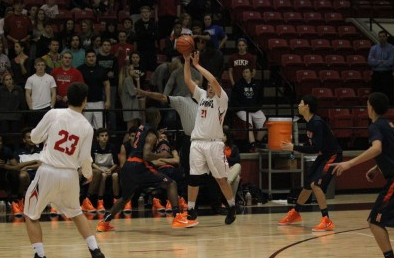 This year, many of the sports and extracurriculars on campus have excelled. The boys cross country team placed at state. The girls swim team placed first in district and the boys placed second. Many debate team members competed at the state tournament. The newspaper was named an All-American by the NSPA. However, the excellence many sports and extracurriculars have achieved this year is greatly outshined by the emphasis often put on volleyball and football.
On the same night the school's journalism department returned from a national competition in the nation's capital (with many individuals receiving coveted national awards), the volleyball team was returning from their victory in the Regional Quarterfinals. When the volleyball team was returning, the district called parents, encouraging them to welcome the volleyball team from the game. The phone call included no mention of the swim team's performance that weekend nor journalism's excellence, despite the fact that both teams would arrive back to the school the same night. This perfectly exemplifies the inequality even the administration and community puts on certain sports.
Although it's still skewed, there are some steps in the right direction. For example the many AP Scholars that have worked to pass three or more AP exams are honored with a banquet and at a pep rally. Although this marks steps in the right direction, it's also slightly insulting to the hard work put in by diligent students. The fact that the school believed they can equate the hours of homework and additional effort put in by students with a pep rally that was shared with two other sports underestimates the effort many of those students put in to pass those exams. All that occurred was the scholars stood, received a few minutes of clapping and that was the extent of the 'honor' the scholars received. However, football had their own pep rally almost every week of football season.
Another example of this is the sports make-up policies, which encourages students to schedule necessary appointments during the school day rather than during athletics. Students come to school for education, not for sports. If students feel more pressure to skip class rather than athletics, for fear of punishment, classroom performance will decrease, which is destructive to college prospects and grades.
Though the efforts of the school to increase the importance of academics are improving, there is still a clear preference for certain sports. The purpose of school is to teach students, not to lionize certain students in sports that are considered superior. Athletics are important, but academics are even more important.