Individual season begins for tennis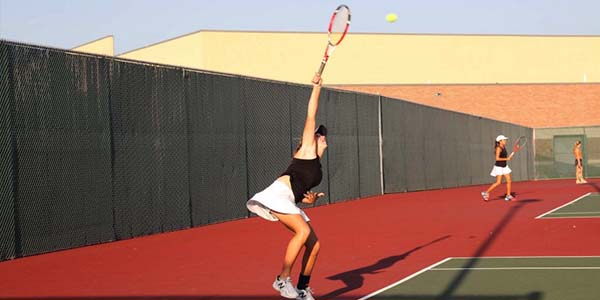 The official start of spring is nearly two months away but for the tennis team the individual spring season begins Friday with the Frisco Polar Vortex Tournament at Frisco High School.
"In the spring players are only allowed to play one event: singles, doubles, or mixed doubles," head tennis coach Adam Cherry said. "Players will compete in their event against all of the schools in our district tournament for the opportunity to make it to the Regional Tournament."
At the end of district play, the top two finishers from each event in the district will advance to the regional tournament. Last year, the Leopards took eight of the district spots while district rival McKinney North took the other eight spots.
"Regional Qualifiers then compete against all of the schools in Region 2 for the chance to qualify to the UIL State Tournament," Cherry said. "The top 2 individuals or teams from each event at Regionals make it to state, which is held at Texas A&M this year."
While players and coaches are hopeful for district dominance and competition in the regional tournament, the team wants more.
"I'm hoping to take care of business in district and make it to regionals in boys doubles," junior Grady Wells said. "The ultimate goal is to make it to the state tournament."
Coach Cherry has similar season goals..
"I am expecting Lovejoy and McKinney North to dominate the district," Cherry said. "My ultimate goal is to bring home a state championship this spring. We have some of the top ranked players in the state and I think we can get it done."