District to host UIL invitational meet
Hang on for a minute...we're trying to find some more stories you might like.
Saturday will be anything but a day of rest for the school's UIL academic teams as the school hosts an invitational meet. But the UIL teams will be competing at Willow Springs instead of the high school due the hosting of the SAT at the high school.
"I'm really pleased that [Willow Springs] would let us use their campus," UIL coach Tami Parker said. "It just happened that it all fell [on the same day as the SAT]. This is an invitational meet so it isn't a UIL district state meet so it's really  helpful Willow Springs is willing to host this event,"
Although Willow Springs it just a short drive from the high school, the change of location presents some minor challenges.
"I'm okay with [the new location]," Parker said. "I'm just trying to make sure we have everything organized and everything over there so that we don't disturb anything over in [Willow Springs] because they have been very kind to let us use that space this weekend."

About the Contributors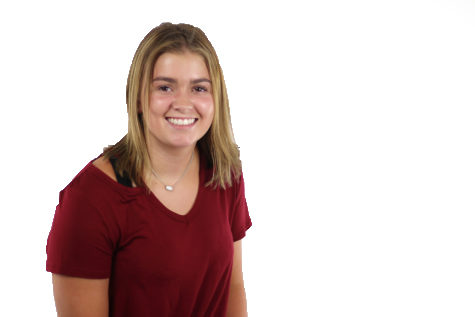 Katie Felton, TRL Reporter
Senior Katie Felton, a four year Red Ledger staffer who suffers from severe senioritis, cannot wait to be done with high school. But, since she is stuck there until June, she is determined to make her last year her best year. As a part of making the 2017-2018 school year the best one yet, Felton created her schedule only with classes she enjoys going to, such as newspaper and art. Sadly, she was forced to include core classes. Newspaper has been a passion of Felton's since middle school when she was one day added to the class, and she's been a part of it every year since. Along with a love for journalism, Felton also has a soft spot for art– sculpture, to be exact. If she is not at school, she is probably working or with friends, as she's not a big fan of sitting at home and doing nothing. Even though Felton already has one foot out the door, she adores newspaper, and it will be one of the very few things she will miss from her years at Lovejoy High School.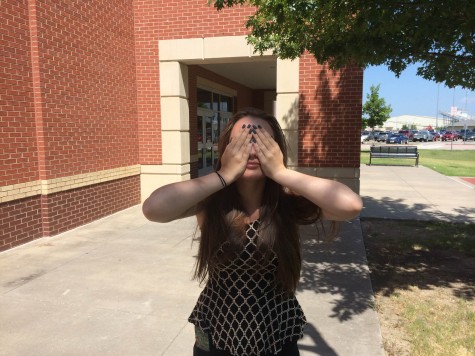 Alexa Mapes, Staff Reporter
Alexa / Lexa Mapes is senior who will fall asleep in the most inappropriate of places—including the Coliseum in Rome. In a Hard Rock Café in Paris, she was locked inside a bathroom and forgotten. After the third time you've repeated yourself, she still hasn't heard you. Once, upon forgetting Michael Koval's name, she caught his attention by shouting  "eyebrows!" Half of the time she asks a store employee for help, they are not a store employee. Alexa is constantly saying goodbye to someone and realizing they're going in the same direction. Her immediate go-to in awkward situations is to pretend to be texting the "friends she has, but just aren't there." She has successfully walked into an automatic door on multiple occasions. She is, the most awkward girl in the world.