Anything but a wasteland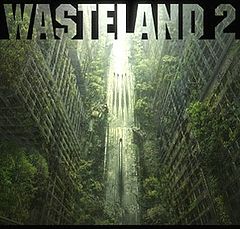 27 years after the release of the first Wasteland, writer Brian Fargo and his new gaming company, InExile Entertainment, have given the gaming community another great post-apocalyptic masterpiece: Wasteland 2. The first Wasteland was released to the world in 1988 to critical acclaim. A sequel was attempted, but never released. Fans of Wasteland made do with Fallout in 1998, written by the same person, but in no way a sequel.
Wasteland 2 takes place 15 years after the events of the first game and revolve around a faction named The Desert Rangers. Players can customize a group of four distinct characters or use pre-rendered characters. During the game, players will find characters that will join his/her group. All combat in Wasteland 2 is turn based, like the original Fallout games.
The graphics aren't the best, but they get the point across. The post-apocalyptic world isn't supposed to be pretty, and the barren dullness shown in the wasteland conveys that message perfectly.
The game has a large amount of depth to it, and will take about ten hours to complete the first couple missions. The game is difficult at first, because all characters are weak and have no skills. As time goes on, the main problem becomes finding ammo and trying to escape large groups of enemies. All in all, the game takes more concentration than most, as players must regulate the actions and items of at least four characters.
Wasteland 2 is $40 on Steam and is worth every penny. The plot is interesting, the gameplay engaging and addicting. For any fan of post-apocalyptic RPG's, this is a must buy.