UIL academic competition season begins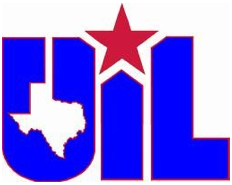 While many students are trying to ease into the new semester, those competing in UIL academics are gearing up for the first big meet of the year Saturday at Flower Mound High School.
"Students will get ready for district by becoming familiar with the UIL test. They will also become comfortable with the procedure and setting," UIL campus coordinator Jason Taylor said. "Hopefully, it will get the competitive juices flowing and motivate students to perform well at district."
From speech and debate to computer science, teams have been practicing since the fall.
"We have been meeting every Wednesday since about the 6th week of school," computer science coach Pam Ford said. "In class I have been giving tests and programs to write."
About three dozen students will be participating in the meet on Saturday, with some competing in an academic meet for the first time.
"I can't wait to go and experience what district will be like," freshman  Brandon Su said. "I have been preparing for the meet with my classmates and I am ready to compete."
For many of the students competing, it's a lot of work, but the payoff is rewarding.
"I am the defending state champion for ready writing and being a part of the meets and the teams is a really fun and different experience," senior Jackson Larimer said. "All of the preparation beforehand is worth it in the end."