Students sing for state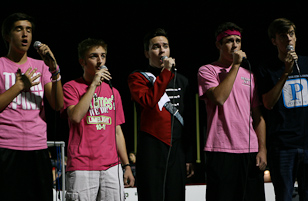 Months of preparation will be put to the test on Saturday as four choir students will be competing in the third and final round of All-State auditions at A&M Commerce. Senior Ben Meaders, senior Haley Whitaker, junior Shane Gentry and sophomore Rachel Bradley will be auditioning using classic pieces including 2 selections from the Motet Jonathan Sebastian Bach entitled "Singet Dem Herrn Ein Neues Lied"  and "Go Lovely Rose" by Z. Randall Stroope.
"From year to year the music changes," chorel director Bethany Stuard said. "This year is the most difficult I've seen since even before I began teaching. The most difficult is most likely the Motet by Bach, which comprises most of this Saturday's audition, even professional singers have to work on this and these 15 to 18-year-old kids have to work on it. But once you know it and overcome it it is really so rewarding."
Some students spend up to 7 months preparing for a few five minute auditions.
"I first learning the music at an All-State choir camp at A&M Commerce back in July and have been working on it ever since," Bradley said. "The choir directors have region practice every Monday, Wednesday and Friday that I go to whenever I can. I also practice in voice lessons and on my own at home."
Students who plan to audition for All-State have the opportunity to attend a camp during the summer for a first look at the music and a chance to begin rehearsing it.
"The list of All-State repertoire comes out in May, so during the summer many students go to a camp that is anywhere from three to five days long to learn these nine pieces they will be auditioning with," Stuard said. "Out of our four students going on, three of them attended a camp."
For three out of the four students, this is their first time advancing to the final round, and the levity of the situation is felt by many.
"This is my first time going to state auditions, so I'm a little nervous," Whitaker said. "But Mrs. Stuard is an incredible director and helps us perfect every detail that will make us stand out to the judges. She knows what they are looking for and has helped us prepare. I'm really hoping to make this a strong finish to my senior year, but if I don't make it I'll just be glad I got to experience everything that led to this point."
Regardless of the results from Saturday's auditions, it's been a worthwhile experience.
"I've made some friends and grown closer to people through this process," Bradley said. "Not many people understand how overwhelming and scary it can be, and it's honestly kind of surreal. I've watched my older sister go through this process four times and make All-State three of those times and now it's 'my turn' in a way, but I'm proud of what I've already accomplished this year and I guess we'll see what happens."
About the Contributor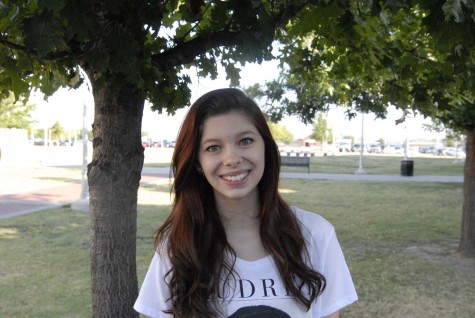 Haley Brown, Staff Reporter
Haley Brown is best friends with Michelle Leddon. She has no unique personality traits. She is simply a less cool version of Michelle. If you want to know...