Local companies give back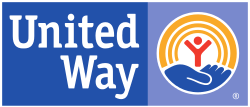 For many people December is the time for giving back as many companies partner up with community service developments to help people in need. Texas Instruments (TI) is partnering with the United Way to help people have a bright holiday season.
"Texas Instruments has been conducting an annual charitable campaign supporting the organization," TI fab manager Thierry Bosson said. "For three weeks out of the year, the United Way campaign gives TI U.S. employees a chance to pull together as one big team and rally around our communities."
One of the ways it does this is by finding families that are a fit.
"A lot of community agencies that are supported through the United Way that we work with… year round we go back to…[the agencies] and Identify families that have a need over the holidays and we organize a teams to support them," TI's director of corporate citizenship Terri Grosh said.
Helping the community is very important to Texas Instruments  so that people can get the things they deserve.
"TI's contribution to the United Way helps to give back to our local communities in so many ways," Bosson said. "From feeding hungry families to providing prenatal care for young mothers and after-school programs for working parents, making it possible for these organizations to continue their mission of helping the greater good in our communities."
Some students have parents who work for TI and also help with the community service.
"Quote from Lovejoy Student"
TI's partnership has been long lived throughout the years as it continues to grow since the very beginning.
"One of the TI founders is credited in establishing the United Way here in… Dallas," Grosh said. "So from the very beginning there were different organizations that TI supported and some of those organizations went on to become what is now known today as the United Way."
According to employees United Way has made Texas Instruments a better place to work.
"TI's support to the United Way at a corporate level helps ensure we can have the best communities in which to live, work and play," Bosson said. "100 percent of all donations [for the United Way], in addition to TI's matching contributions, stays in our local community.  TI supports the United Way's goal for 2020 — create lasting and measurable change in our community's most urgent and deeply rooted issues in education, income and health."