10 best books to read over break
There is no better time of year than winter break to sit by a fireplace wrapped in a blanket with a steaming mug of hot cocoa. Here are The Red Ledger's recommendations for a great read this holiday.
(Hint; most of these books are also movies… so there is something for everyone)
For the suspense lover:
Gone Girl by Gillian Flynn
On an average summer morning in North Carthage, Missouri, it is Nick and Amy Dunne's fifth wedding anniversary. Plans are anxiously being finalized, when Nick Dunne's clever and beautiful wife disappears from their rented McMansion on the Mississippi River. Husband-of-the-Year Nick Dunne isn't doing himself any favors by acting less than affected by her disappearance under obvious, yet, surprisingly staged circumstances involving foul play. However, hearing from Amy through flashbacks in her diary reveal the perky perfectionist could have put anyone dangerously on edge. Nick is oddly evasive, and he's definitely bitter—but is he really a killer? As the cops close in, they are getting no closer to the real suspect, as the game changes with every turn of a page. With his twin sister Margo at his side, Nick stands by his innocence. Trouble is, if Nick didn't do it, where is that beautiful wife? And everyone knows Amazing Amy would never do anything wrong.
For the fantasy fanatic:
The Selection by Kiera Cass
The Selection is the chance of a lifetime for a select thirty-five young girls. It offers the opportunity to escape the unavoidable life they've been desperately trying to change since birth, and be swept up in a world of beautiful gowns, princes, and priceless castles as they compete for the heart of the charming Prince Maxton. However, for America Singer, being selected is an awful sick twist of fate that means turning her back on her secret love with Aspen, who is a caste below her. America dreads leaving her apparent lover and safe home for an unknown castle that is constantly under rebel attacks, then she meets Prince Maxon. Puzzled by an age old love triangle, America begins to question the life that was laid out for her, the life she always expected, and considers trading it all in for a life she'd never even dreamed of.
For those willing to cry:
Leaving Time by Jodi Picoult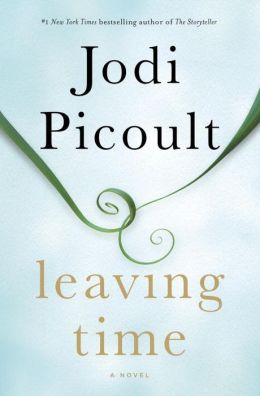 Jenna Metcalf has never stopped thinking about her mother, Alice, who mysteriously disappeared in the wake of a tragic accident over a decade ago. Unable to cope with being abandoned as a young child, Jenna searches for her mother regularly online and pores over the pages of Alice's old journals. Alice was a scientist who studied grief among elephants, and wrote almost exclusively about her work with the majestic creatures, yet Jenna hopes the entries will point to her mother's whereabouts.
Desperate for answers, Jenna enlists two unlikely allies in her search for her long lost mother. The first, Serenity Jones, is a psychic who rose to fame by successfully finding missing persons, but ended up doubting and loathing her gifts. The second is Virgil Stanhope, a private detective who originally investigated Alice's unsolved case. As the three work together to uncover what happened to Alice, they realize that in asking difficult questions, they'll have to face far more difficult answers.
For the inner comic in us all: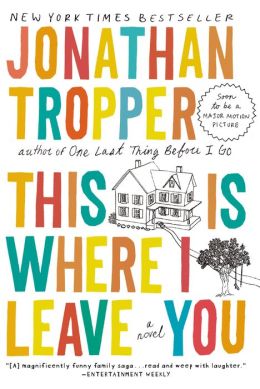 This is Where I Leave You by Jonathan Tropper
The death of Judd Foxman's father brings the entire Foxman clan back together for the first time in years. However, the obvious but unspoken absence of Judd's wife, Jen, whose affair has recently become painfully public causes Judd to really think about what he's doing. Simultaneously mourning the demise of his father and his marriage, Judd joins his dysfunctional family as they reluctantly sit shiva-and spend seven days and nights under the same roof. The weekend quickly spins out of control as the dysfunctional family finally has to face what they've dreaded for years; growing up.
For the dramatist:
August: Osage County by Tracy Letts
Winner of the 2008 Pulitzer Prize for Drama, one of the most bracing and critically acclaimed plays in recent Broadway history, August: Osage County is a portrait of the dysfunctional American family during the best, and worst, of times. When the patriarch of the Weston clan disappears one hot summer night, the family reunites at the Oklahoma homestead, where long-held secrets are fought to keep, and inevitably revealed.
For the war buffs:
Unbroken: A World War II Story of Survival, Resilience, and Redemption by Laura Hillenbrand
On a May afternoon in 1943, an Army Air Forces bomber crashed into the Pacific Ocean and disappeared, leaving barely anything but blood behind. Then, on the ocean surface, the face of an unlikely survivor appeared. It was that of a young lieutenant, the plane's bombardier, Louis Zamperini, who was struggling for his life. Ahead of Zamperini lay thousands of miles of open ocean, leaping sharks, a foundering raft, thirst and starvation, enemy aircraft, and, beyond, a trial even greater. His fate, whether triumph or tragedy, would completely depend on his will.
For those ready for a journey:
Wild: From Lost to Found on the Pacific Crest Trail by Cheryl Strayed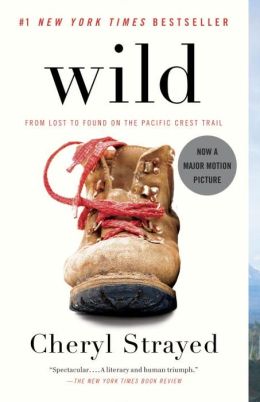 At twenty-two, after her mothers death, scattering family, and crumbling marriage, Cheryl Strayed had lost hope. Several years later Cheryl makes the most impulsive and outlandish decision of her life; she is going hike more than a thousand miles of the Pacific Crest Trail from the Mojave Desert through California and Oregon to Washington State with no training or instruction. And she will do it completely alone.
For the those willing to be scared:
Horns by Joe Hill
Merrin Williams has been murdered under horribly grotesque circumstances, and her boyfriend Ignatius Perrish is the only suspect. On the first anniversary of Merrin's murder, Ig tries to cope by drinking himself into oblivion and doing unspeakable things. Ig wakes up the next morning to a pounding hangover… and horns growing from his temples. Along with his devilish new look, Ig possesses an awful new power he intends to use to help find his lovers killer. The devil will have his revenge.
For the nonfiction lover:
The Opposite of Loneliness: Essays and Stories by Marina Keegan
An affecting and hope-filled posthumous collection of essays and stories from the talented young Yale graduate whose title essay captured the world's attention in 2012 and turned her into an icon for her generation. Despite being only twenty-two when she died, the Yale graduate left behind a huge legacy.
The Opposite of Loneliness is a heart touching collection of Marina's essays and stories that, like The Last Lecture, communicates the universal struggle of trying to figure out who we are and what we are doing.
And lastly, for those who want an indie read:
Landline by Rainbow Rowell
Georgie McCool's marriage is crumbling, and it has been for years. Even though she and her husband, Neal, still love each other, Georgie can't help but wonder if her marriage is really worth it.
Right before the miserable couple is supposed to visit Neal's family in Omaha for Christmas, Georgie tells Neal that she can't go due to her job as a TV reporter. She knows that Neal will be upset with her, as usual. However, when her husband leaves for the airport with the kids to go home without her, all hope is finally lost for Georgie and Neal.
That night, Georgie discovers a way to communicate with Neal in the past and feels she like she's been given an opportunity to fix her marriage before it starts.
Should she pick up the phone?
Or would Georgie and Neal be better off if she just hung up?
Happy reading.
About the Writer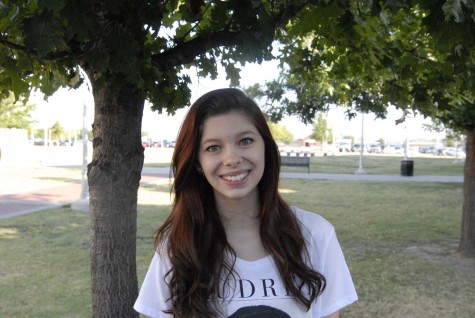 Haley Brown, Staff Reporter
Haley Brown is best friends with Michelle Leddon. She has no unique personality traits. She is simply a less cool version of Michelle. If you want to know...