Fairview's Farmshop
Kaylin King and Michael Jones
As people become more and more conscious of what they eat, markets are evolving  to fit the need. Farmer's markets can be seen more frequently and people actively search out stores like Market Street and Whole Foods. However, one business owner is attempting a new concept inside the Villages of Fairview that combines the permanent aspect of grocery stores with the authenticity of farmer's markets.
"Farmshop market is an indoor farmer's market open on the weekends. [Hours are] ten to four on Saturdays, eleven to four on Sundays," owner Vincent Hirth said.
There are benefits to the semi-permanency of Hirth's innovated market.
"We have what we call the Farmshop retail where you can find the products from those vendors on the shelves on a table displayed and where shoppers can come over and do their shopping everyday," Hirth said. "So if you miss the market, no panic, you find the product on the shelf."
They also house a farm-to-table restaurant.
"Then we have the Farmshop Bistro which serves everything local, we buy from our vendors so you have locally roasted coffee, local tea, pastries, et cetera." Hirth said. "That's the concept we work with: products locally grown or produced."
Hirth used to have a farmer's market out on Stacy Road, but with his new location he has moved indoors.
"We opened four weeks ago," Hirth said. "This is the first location. I am in the farmer's market business though and opened different farmer's markets, but this one is indoor which is another concept. It's like an indoor farmer's market with a plus, the plus being the retail and the bistro."
Some people heartily agree that this new concept is a great idea.
"It's the way to go. I think it's the way of the future. I really do," pecan salesman and producer Dominic Spirito said. "I think the young people want farm to table and they'll seek that out whether it be Central Market or Whole Foods. However, I think they would really like to know the farmer that they're buying their product from."
About the Contributor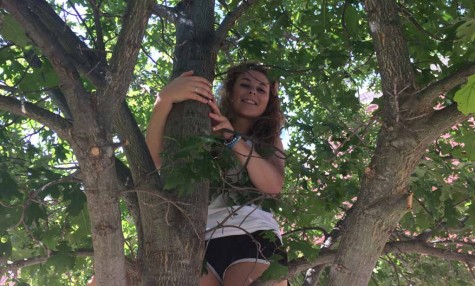 Kaylin King, Photographer/Videographer
Kaylin King is a senior who has her heart stuck in California. Being born and raised in San Diego her life there would come to an end after 15 years when...